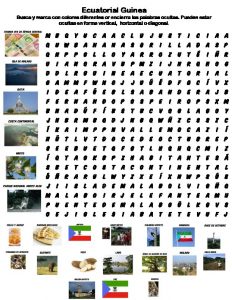 Today, a teacher asked, "What are some things you do in class during Black History Month?"
During the first week, for the bell ringer, I play the Equatorial Guinea Video with pictures of that West African country and its national anthem.
On Monday, students read the lyrics in both English and Spanish.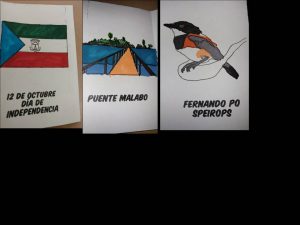 Tuesday they do a word search with pictures from the video.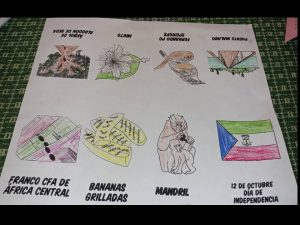 Wednesday and Thursday they color a little booklet with the flag, currency, national bird, tree, flower, popular
dessert, scene from the capital and some wildlife.
Friday the last five minutes we p lay bingo on pre-printed cards and a PowerPoint with the pictures.
I hope to repeat with Puerto Rico and the Dominican Republic on the following weeks.
The singing and videos are made by some Venezuelan friends who need work to survive the Venezuelan crises.  We have the music prepared and are creating the videos.
Here is a video of what I just described.
Ecuatorial Guinea Video Packet
The last week I show a clipping from Jorge Ramo's interview with Choc Quib Town and a few G-rated clippings from their song "De Donde Vengo Yo'.
Choc Quib Town speaks out against racism.