Are you like me?
You have purchased a few items on TeachersPayTeachers, but also know that you have your own vibrant "teacher's voice" that others would want to hear?
If you want to start selling on TPT and would like me to mentor you through it, then please use my referral when you sign up for the first time. I'll be glad to walk you through a lot of decisions via the phone or internet, and help you along your journey. Here is my referral link:
https://www.teacherspayteachers.com/Signup/referral:profe7
Sign up page – include my link, please and thanks.
Here is the explanation of how these work from TPT.
When new members register as Sellers with the Service using this link, your TEACHERSPAYTEACHERS account will receive 5% of that new member's sales for the first two years of their membership, added to your Monthly Payout, provided that the individual associated with the new Seller account has not previously opened any account through the Service. Please note that new Sellers must use this Promo Link directly when they sign up to qualify. TEACHERSPAYTEACHERS reserves the right to withhold payment – including Monthly Payout – or demand refunds from individual users who attempt to open multiple accounts using such Promo Links.  Excerpt above is from this site.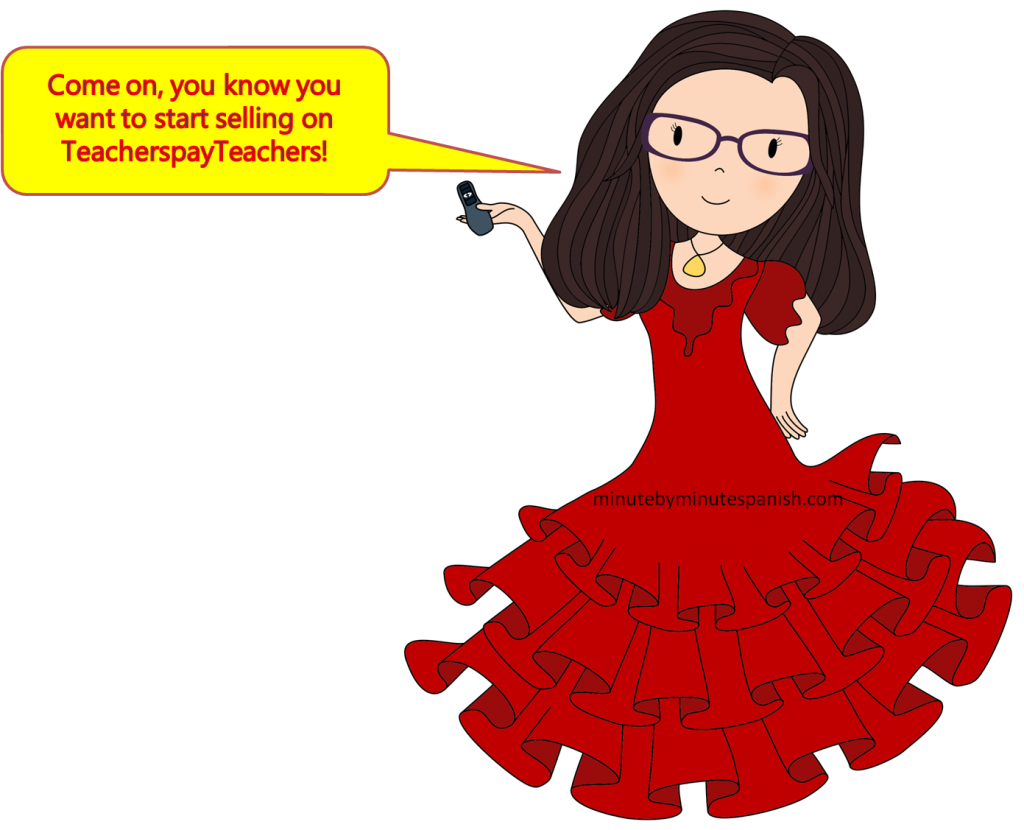 What do you think?
E-mail me at minutebyminutespanish@gmail.com
Thanks!
Ellen
(Visited 29 times, 1 visits today)