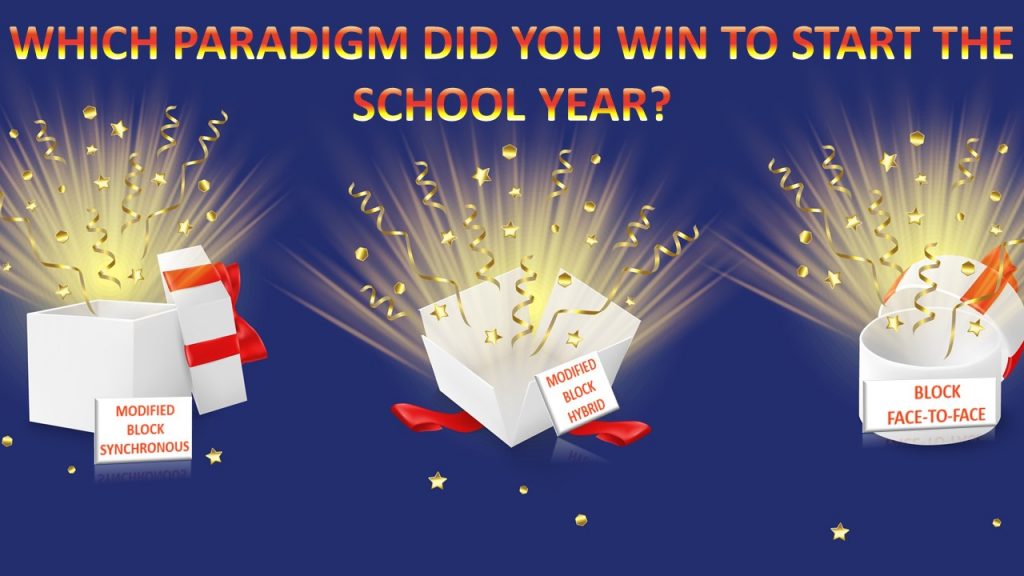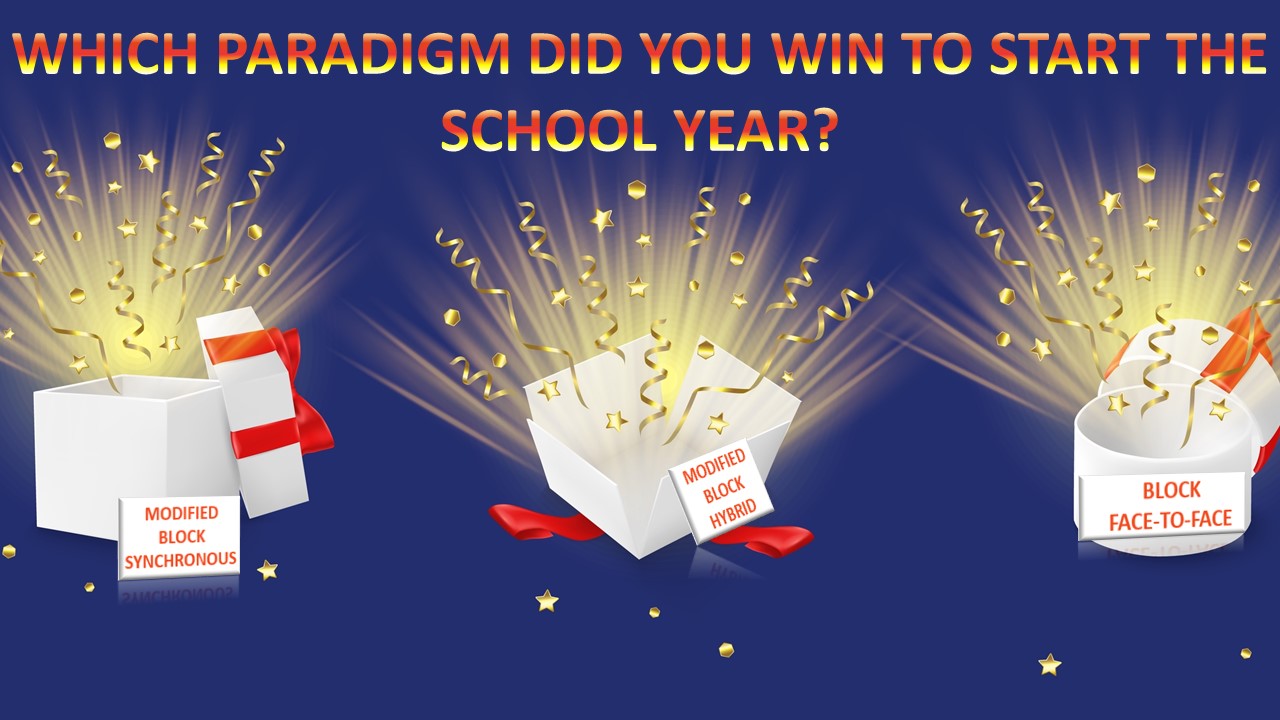 Summer 2020 found me emotionally ping-ponging between anxiety about keeping my husband safe and grieving setting aside 30 years of carefully crafted lessons using 90% target language from day one.  As we await the final decision, we suspect the winner of the big reveal will be modified block scheduling.
My block scheduling tool kit includes:
If it is the winner, we were told to expect to be taking careful attendance the first ten minutes during an engaging "pre-class activity."   I wasted a morning searching for cultural videos, rejecting everything showing alcohol or skimpy clothing or any other inappropriate segments for my junior high students.
I started thinking more about what I want for these unknown students who already have stolen a piece of my heart, just because they are entering a new building without all of the usually welcoming activities that create community and a sense of safety.
I am already worried about all of their screen time and how to inspire higher level thinking skills beyond the 'let's Google translate" mindset of many students last spring.

1. Attendance Activity Spanish One
I am going to use their check-in time to learn about culture and to learn to separate what they observe from what they surmise, and to stretch and wonder about what they observe. While I hope that we will be able to return to our building after Thanksgiving, I am preparing lessons based on meeting twice a week for 40 weeks.  I now have 100 slides that I can use for this attendance activity.
lo veo preclass virtualaaaa from ellen shrager on Vimeo.
In general, when teaching synchronously, I average 75 slides per class.  About 20 of the slides are interactive slides for my students.  They are in the daily student "guía"
While playing the catchy "lo veo, lo pienso, me pregunto" and "preguntas" songs, student will be filling out their daily Google slide.  In the past they had a separate notebook for the slides, but I believe that this year it will just be included in their guía.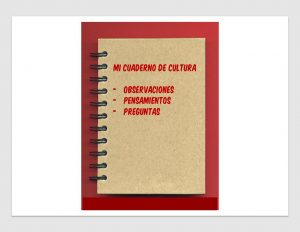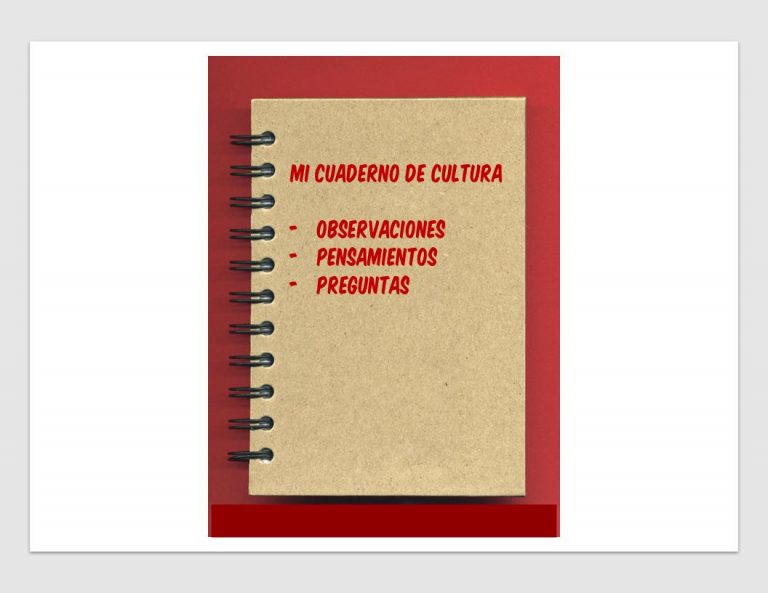 2. Attendance Activity for Spanish Two.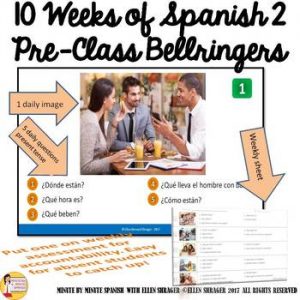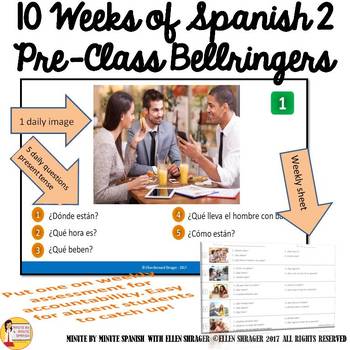 3. Timers to pace out the longer class period.
As I adjust to longer class periods, I want to stay on track by using timers with culturally authentic music.
I like to use the following:
4 minutes – Música Llanera Pista
3 minutes Reggaeton Pista
3 minutes Reggaeton ¡Que Hoy No Hay Para Comer!
2 minutes Reggaeton Pista
2 minutes Reggaeton Lyrics Días Festivos
11/2 minutes Salsa Pista
1 minute Gaita Venezolana Pista
10 minutes Bachata with encouraging phrases
5 minutes Bachata with encouraging phrases





4.  Stretches
5. Mindful Activities