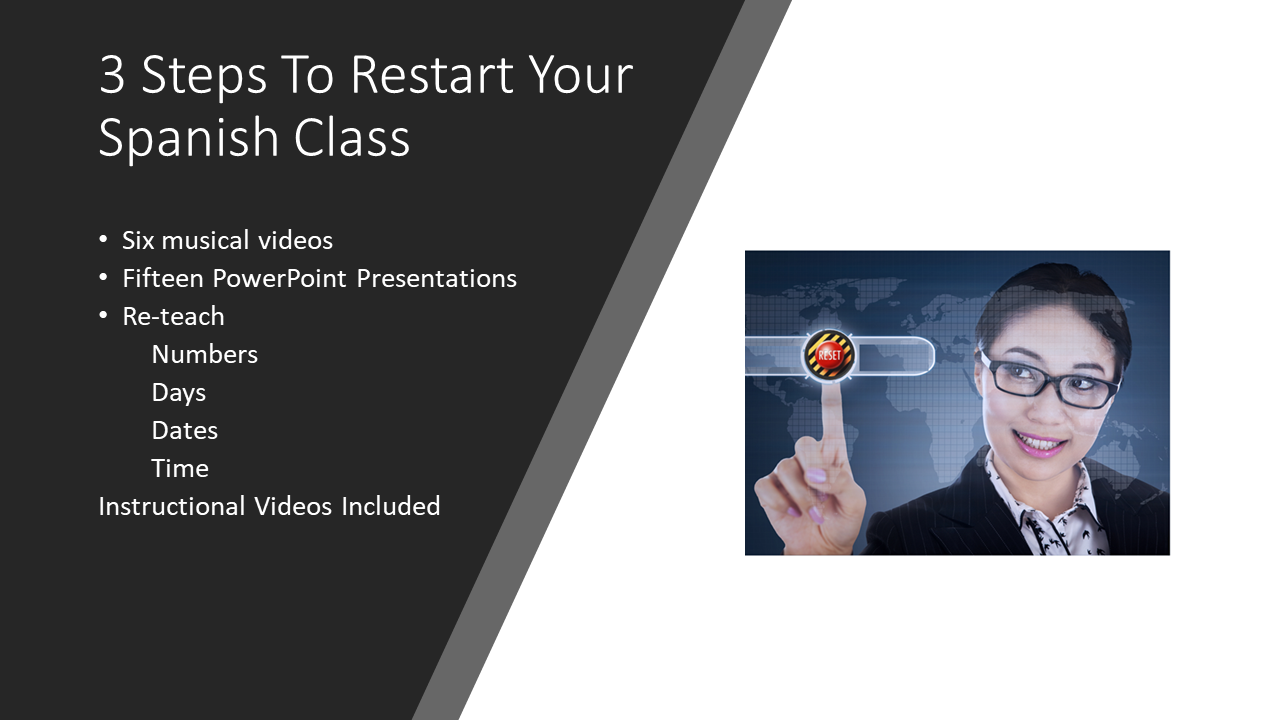 Kathryn wrote:
I am teaching Spanish III and they REALLY need to go back to square one with numbers and dates. Any suggestions as to worksheets or resources to use that don't feel so simplistic? Everything I have is from middle school/intro level classes and I don't think they'll connect with that quite so well. Thanks in advance!
Kathryn, sooner or later many of us face a similar situation whether we take over a class that is behind, or we are so rushed to teach x amount of topics by x date that we realize our students don't know some of the basics.
There is no one magic activity or magic worksheet  that will make numbers and dates drop into their long term memory.
Rather, we need to build ten minutes of quick review into the class for about a week and then scale it back to a three minute daily review.  The review should be a mixture of slides, musical videos, and spontaneous speech.  It will be the best investment of your class time to fill the gaps.
I have made three videos to show you what I would do in your situation.
RESET BUTTON – trimmed from ellen shrager on Vimeo.
___Watch before day 4 and 5 from ellen shrager on Vimeo.