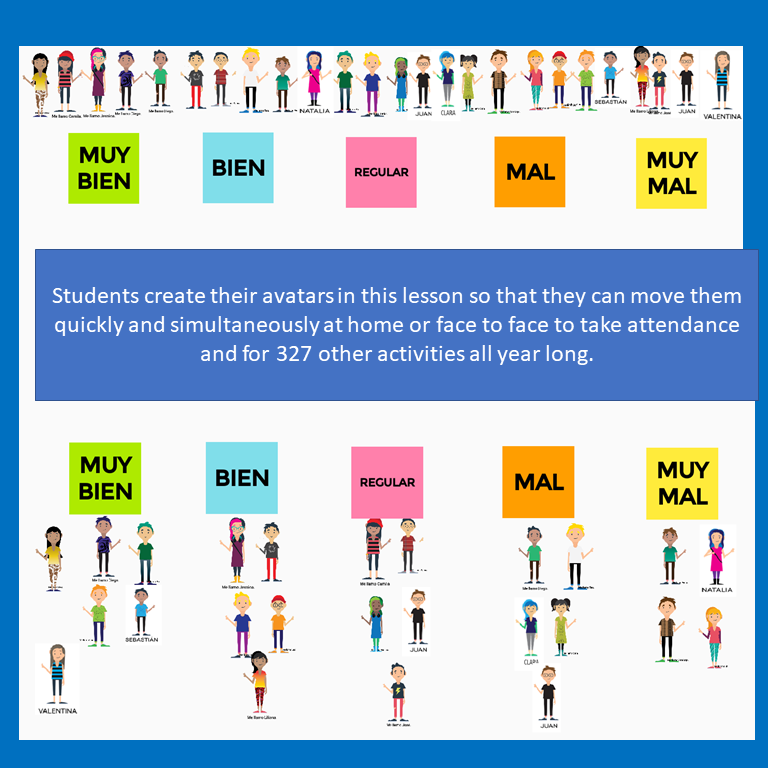 Build community with our Day 3 lesson – students create a 'get-acquainted slide' using either our locker background or their own design and they make an avatar for:
our classroom platform

their 'get-acquainted' activity

most importantly to label with their name to become part of our daily comprehensible input activities using Jamboard, the free Chrome extension. 
Use the avatar to quickly respond to Comprehensible Reading, Writing and/or Speaking prompts.  Video of how to  make prompts included in lesson.
Platform Activity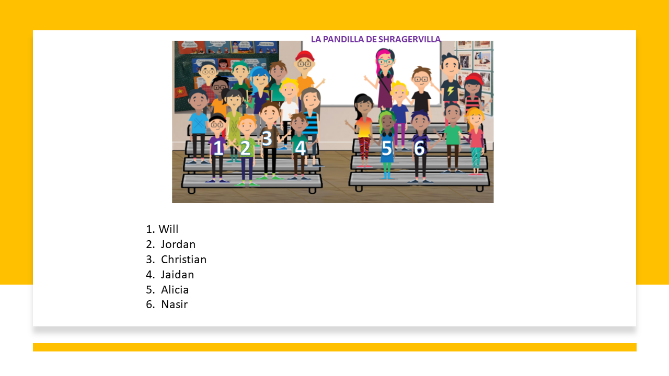 Questions? Contact me at ellen@minutebyminutespanish.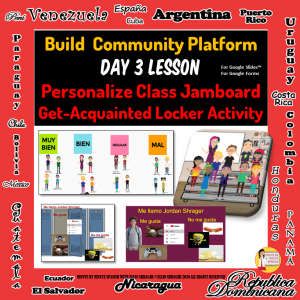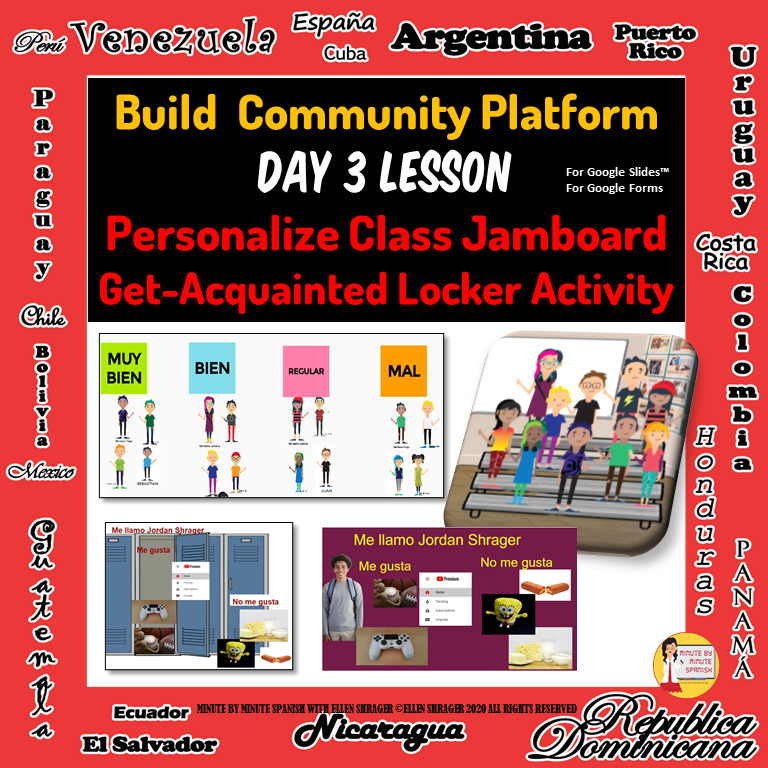 and sign up below for 5 freebies for building community.