Take three minutes to learn how to best use three minutes a day to engage your students in Spanish 1 Daily Review.
Efficiently Check Spanish One Homework – how a minute video can save you hours of aggravation.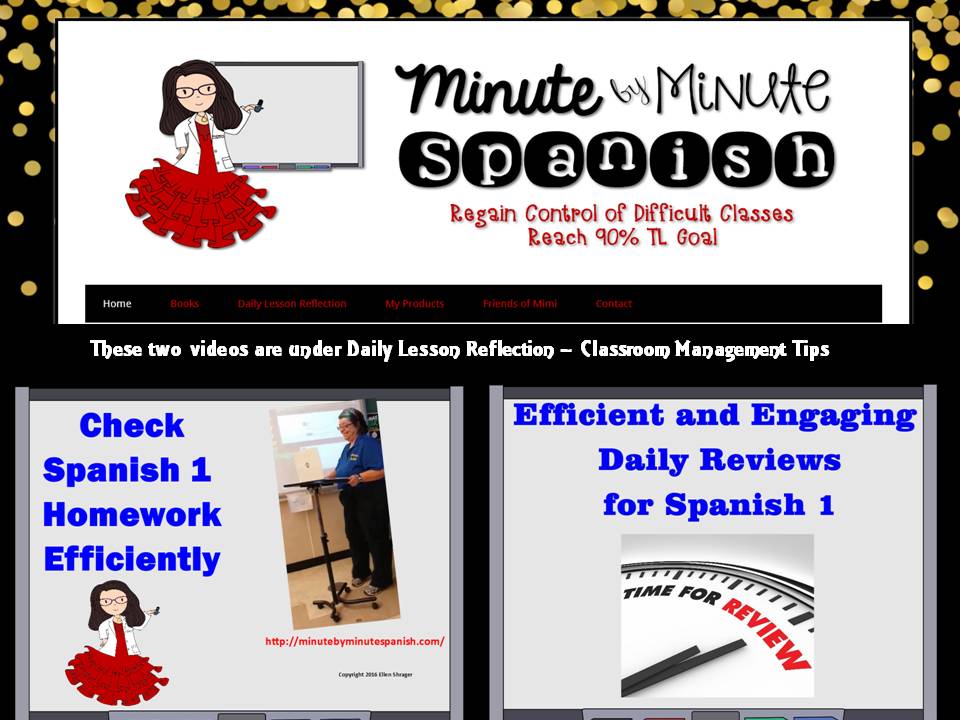 Spanish One Classroom management tips for checking homework and daily review. Two videos to help you find your teaching voice.