Students can not speak in the target language to one another or to themselves unless they have direct instruction.
While most teachers teach requests, and commands, they overlook key phrases students use with one another – and yet expect them to use them!
These survival posters, lessons, and desk reference come with two unique features that will correct this problem:
They teach students how to talk to one another and how to use self-talk in the target language.
They are set to music – the fastest path from input to output.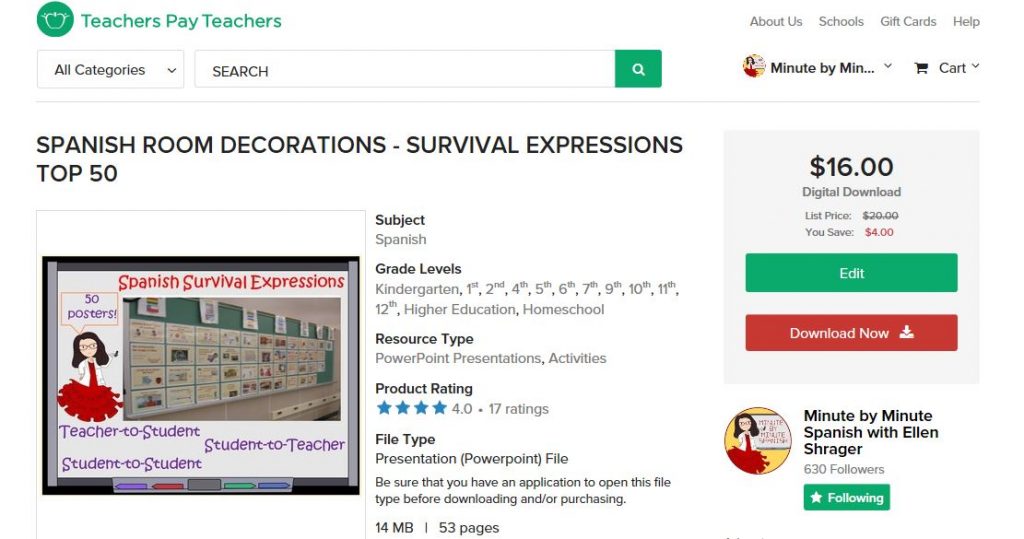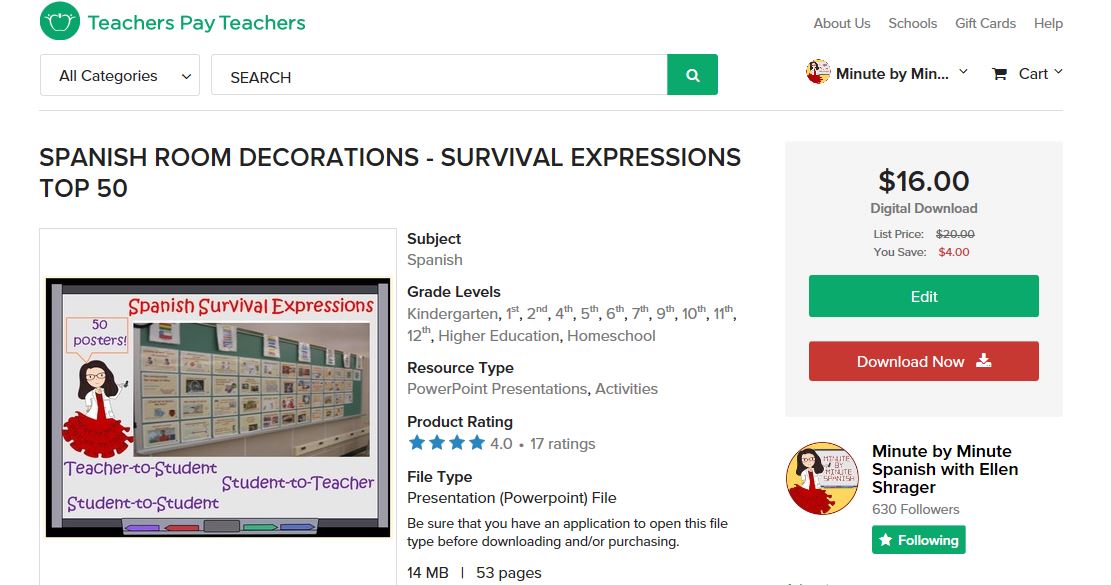 PowerPoint with Slides that can be printed and laminated for Wall Hangings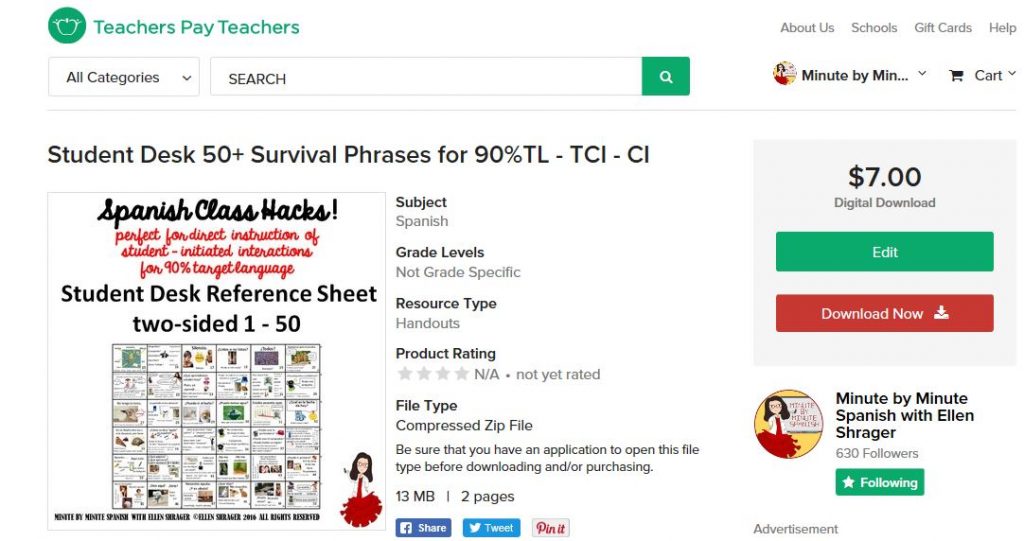 Two-Sided Spanish Survival Vocabulary Desk Reference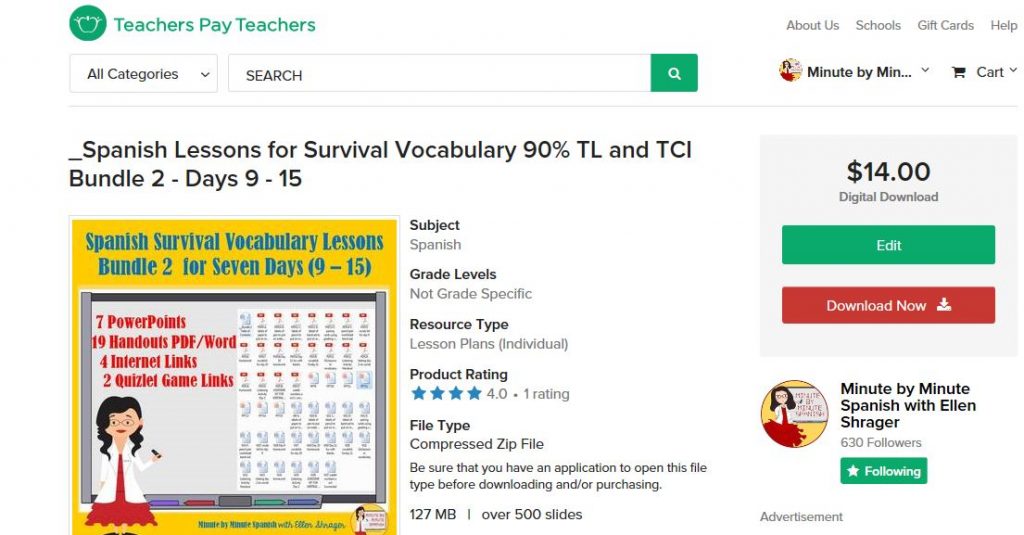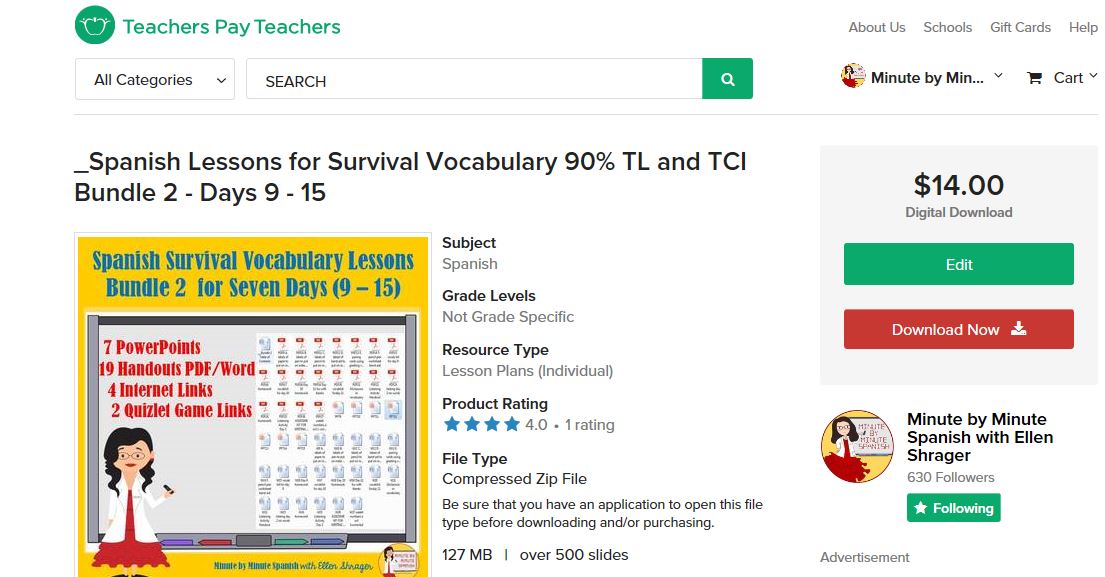 Six Days of Lessons – Minute by Minute PowerPoints***
Currently these numbers don't match the numbers on the other slides – they will be updated this summer, 2017.
It is the same slides but in a different sequence. Once completed, it will be added to the Survival Bundle.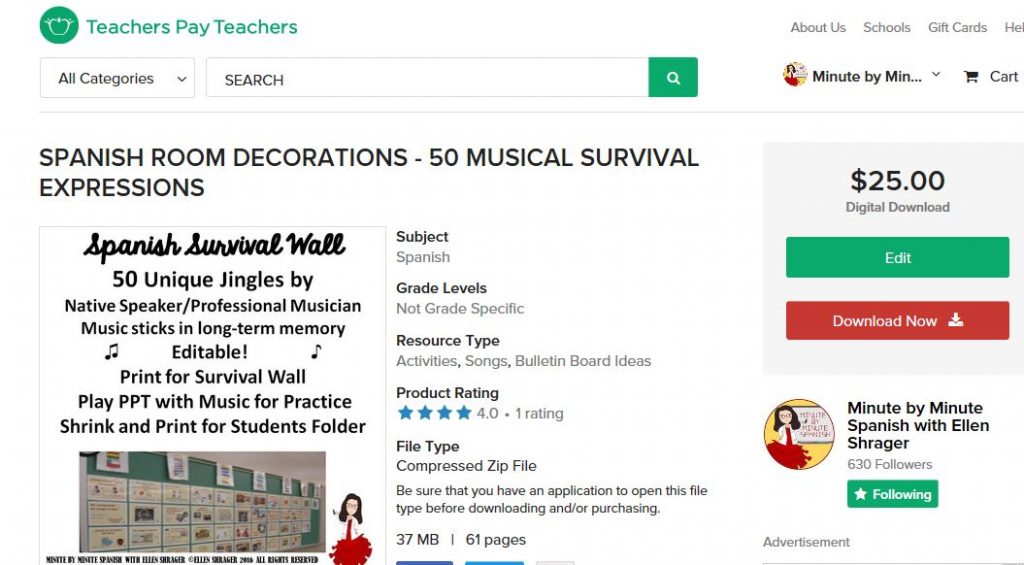 Musical PowerPoint that can be printed and laminated for Wall Hangings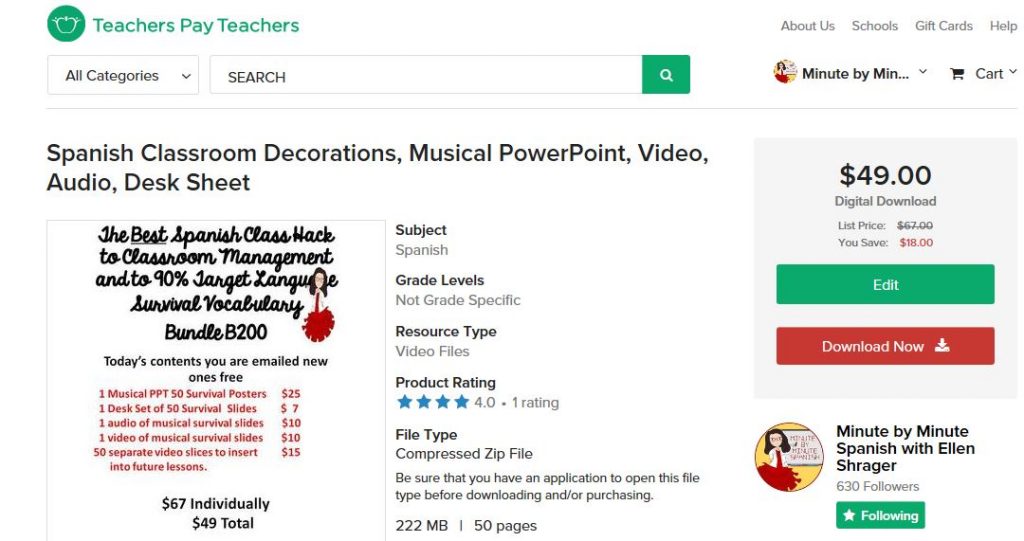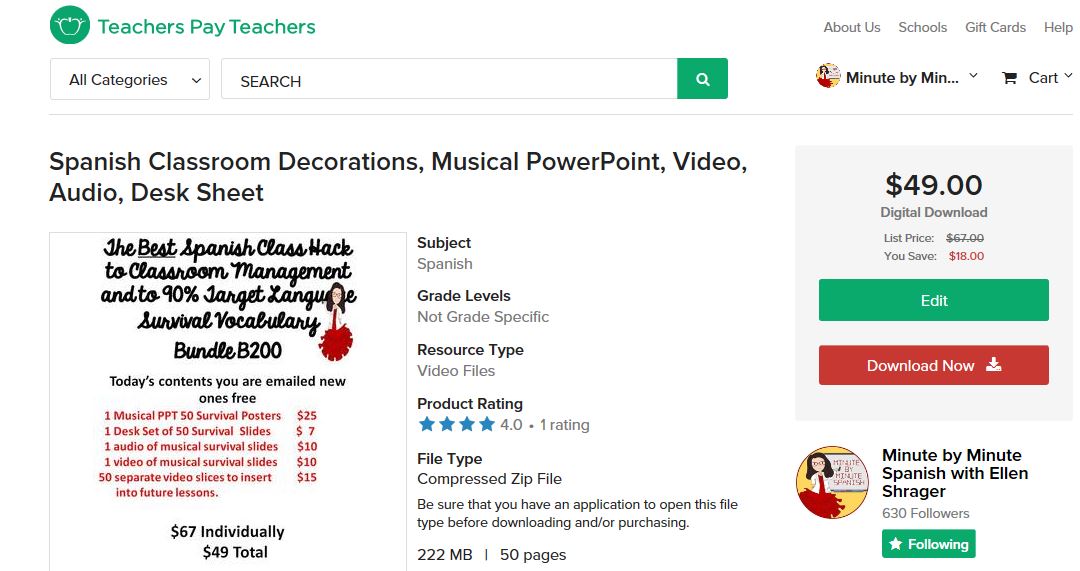 Complete Bundle of Survival Vocabulary Materials