Build a class tradition and play this song when it is a student's birthday.
Use it as a springboard to explore cultural differences in seven countries.
Set the tone for your Native Speakers class to learn and respect regional differences.
Spanish Class Birthdays Tradition from ellen shrager on Vimeo.
Let students pick their favorite version on their birthdays.
If you want a personalized version of the song – we have different people as the birthday celebrant – and we also now have versions with "profe" "maestro" "maestra" y "Señora."  Email me at minutebyminutespanish@gmail.com.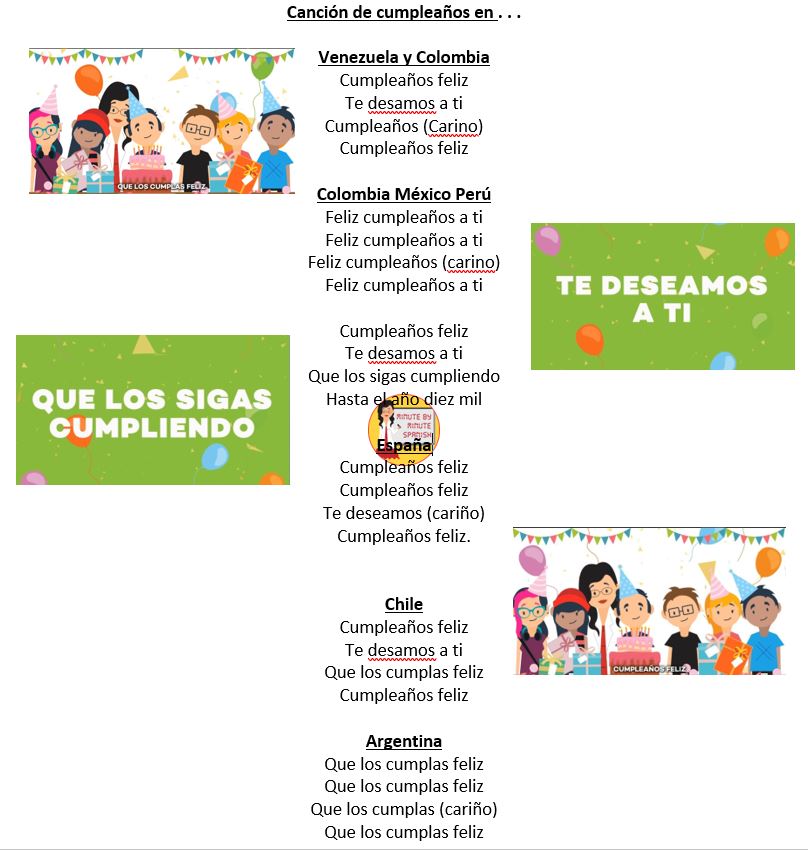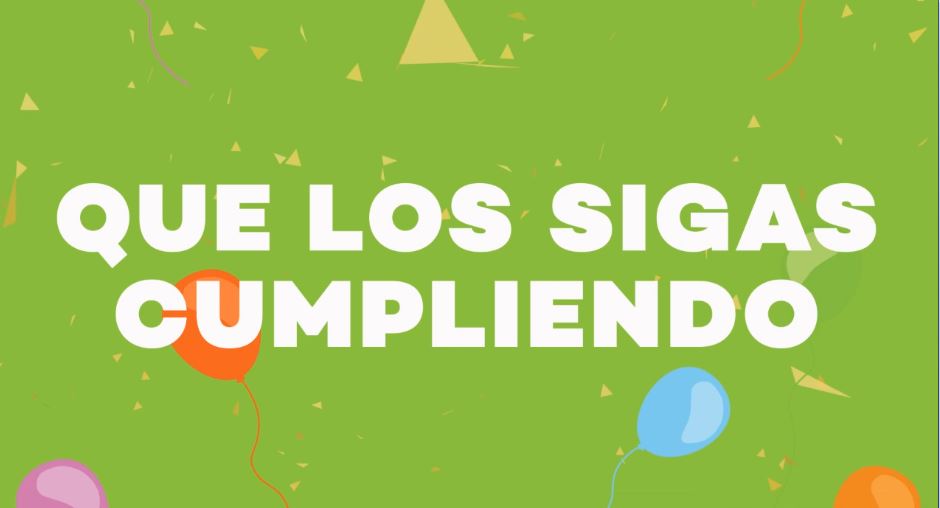 Play this video to teach your students the five different ways to sing "Happy Birthday" and to point out that different countries have different versions.
Also point out that some countries have more than one version, depending on location.
I compare this to the word "soda" in the US.  I called it 'tonic' as a child in New England, my husband called it "pop" and now we call it soda.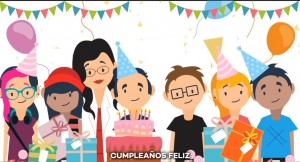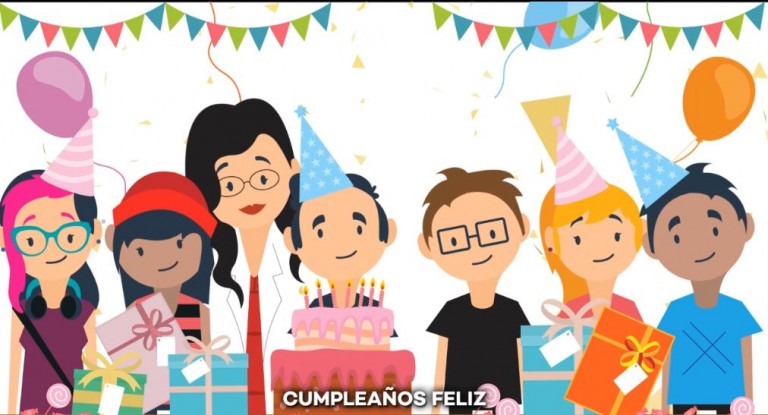 If you teach a Native Speaker class or a Heritage Speaker class, this is the perfect springboard to acknowledging that in this class we will explore different variations of the Spanish language.  It can be eye-opening for some to learn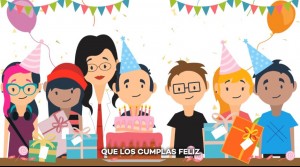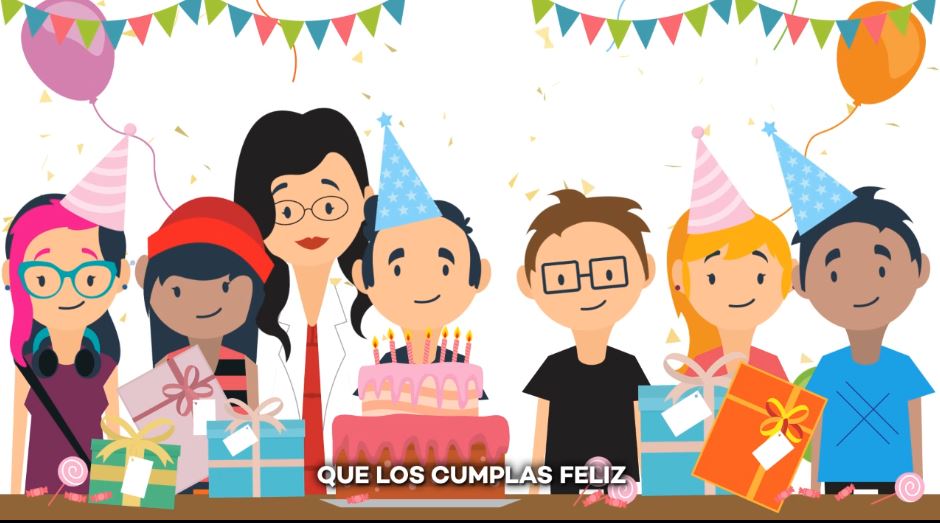 that their way of expressing themselves isn't 'the' way, rather one of many.  This song can lead to creating a positive, safe, and fun way to acknowledge and acquire differences.