If you are like me and unsure of the new school year, learn how to create a Plan A and Plan B to cover all of your bases.
If you want to download my Plan A, Plan B, and the Guía for Spanish One, Day One in Google Slides™, click the button below.

Hybrid, Asynchronous, Synchronous, Streaming, In Person Spanish 1 Day One Lesson from ellen shrager on Vimeo.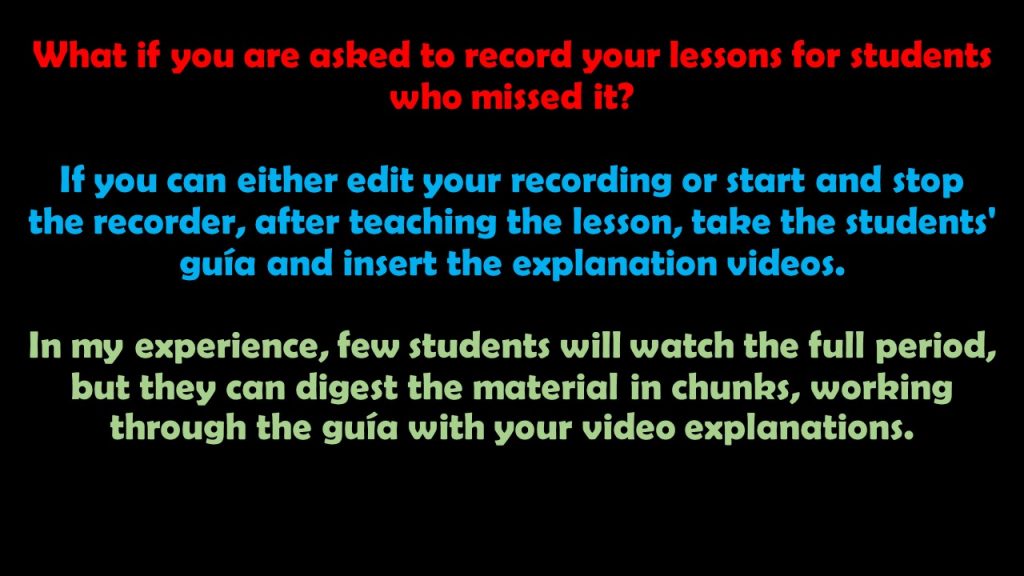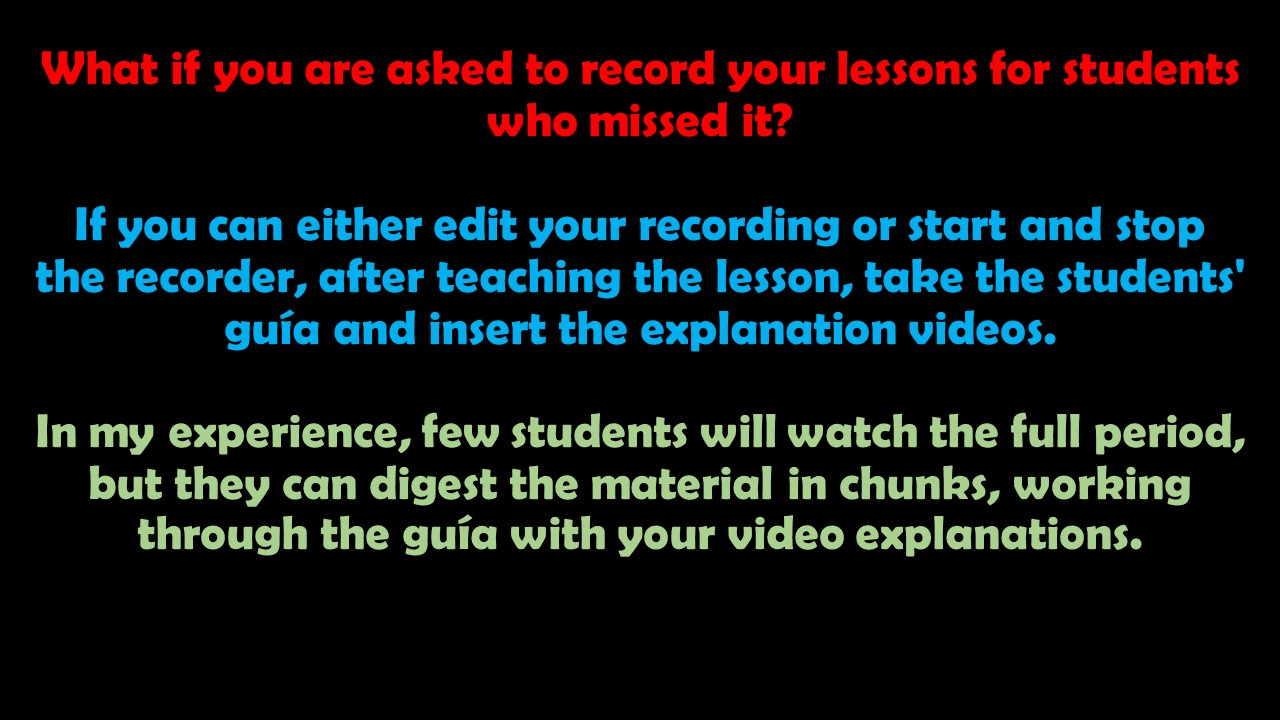 Click here to read about personalizing Jamboard for interactive simultaneous participation.