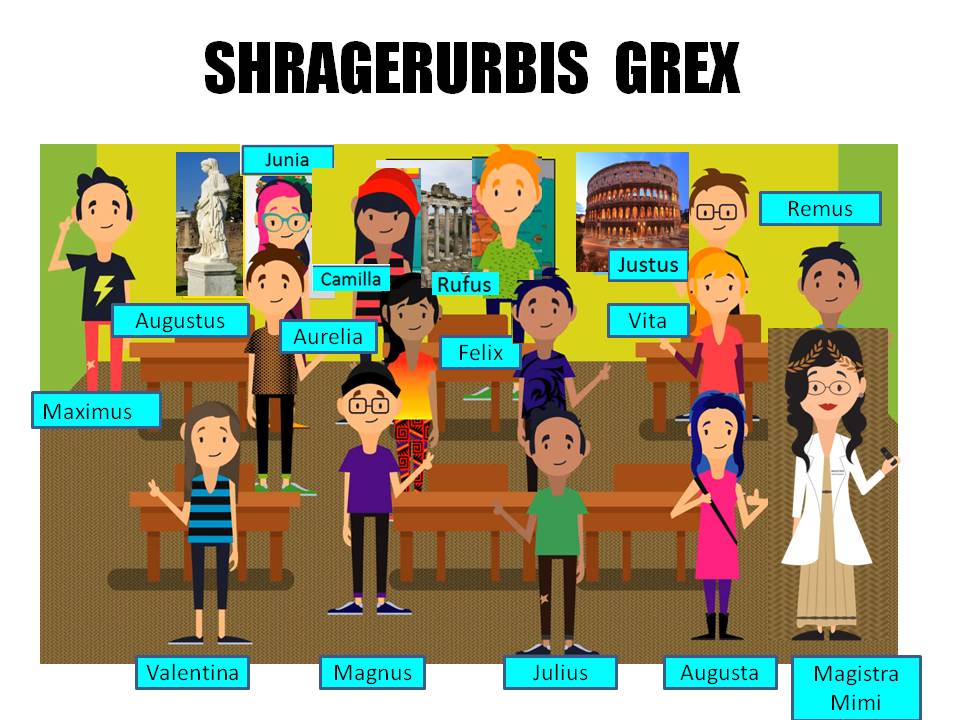 Latin Class Videos
We are working on completing them this summer.   So far we have four.  At this point the songs are vetted and  written but it is an excruciatingly  slow process of having an uber-busy Latin teacher pronounce the songs, our singer creating the songs, the Latin teacher sending back corrections, sending the corrected song to the videographer and checking the completed video. If you have outstanding pronunciation skills and patience and  want to help, email me at minutebyminutelatin@gmail.com.
Students, Teachers and Administrators love daily reflection activities – make this yours!
See  Previews/Download Free Video/Purchase Latin Videos here.
MBM Latin 21 today I learned from ellen shrager on Vimeo.
Click here for information on how to acquire this activity.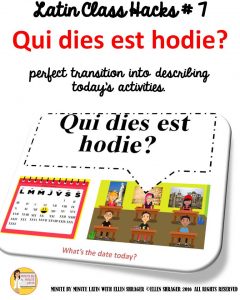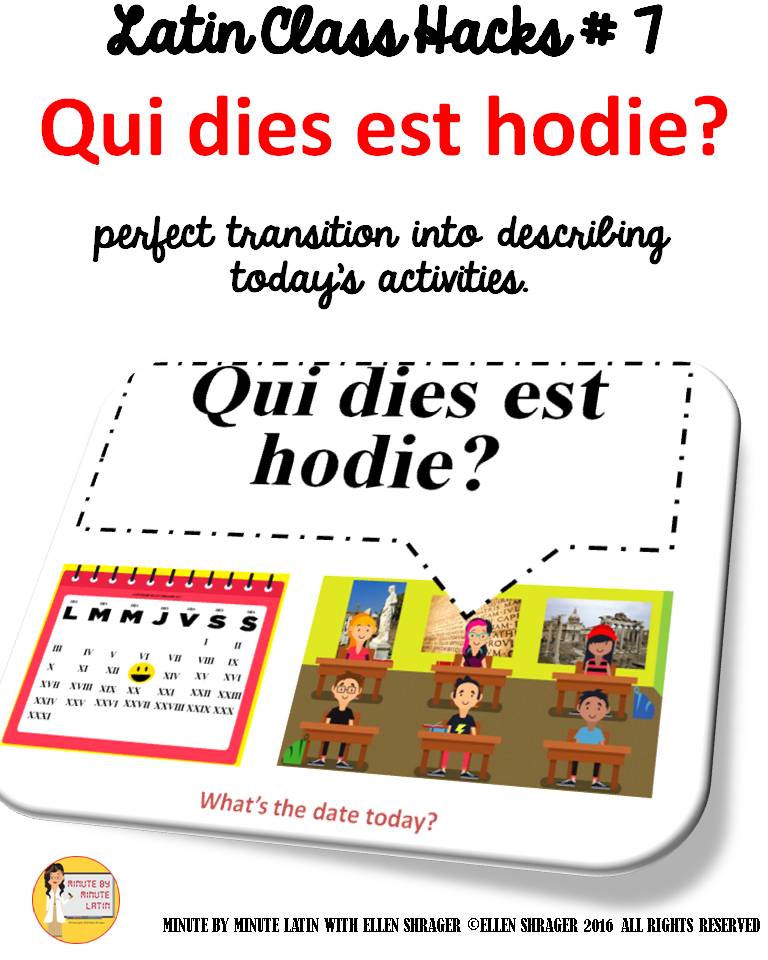 Latin Class Transition Videos
Something is afoot in my language classroom this year.  For the first time in 30 years, students walk in sighing with relief that they are in room 363 because it is so "chill" in here.
Every fifty-minute period we go through about 8 activities on 100 slides with no gaps or down time.   One new student mistakenly thought he had stumbled into an Honors class because of all we do. We aim for 90% target language from day one –  past students confided their first month was stressful. Current students express their relief and joy at being in my class.  Joy!
There are over 13 million entries in Google for "Fun Latin Class Activities" but there are  no entries in Google for "Joy in the Latin Class."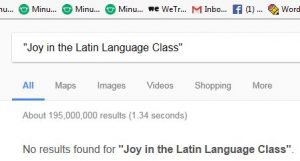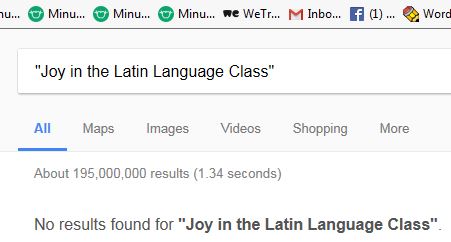 Fun activities are the preterit tense with defined beginnings and endings.
Joy is the flowing imperfect tense with no defined ending.
Fun is external. Joy is internal
One fun activity for the past 20 years has been our "Song of the Week."  Students love the five minutes of the class devoted to wonderful songs.  This year is different. To keep students in the target language and on task, I developed transition videos.  The unintended consequence is that they make students feel joyful!
Six to ten brief 30 to 60 second transition videos are sprinkled through out the 50 minute class period releasing a steady stream of endorphins as students sing along and imitate the announcer's voice.
According to http://www.emedexpert.com/tips/music.shtml music is powerful.
Music enhances intelligence, learning, and IQ. 
Music fights fatigue.
Music calms and  relaxes.
Music improves memory performance.
Music reduces stress and aids relaxation.
Music improves mood and decreases depression.
Music is a great anti-anxiety remedy.
Transition videos are the glue in between fun  class activities that create joy.  Other teachers using them report the same experience – one confided it was the first time she overheard students in the hall gushing about her class and the only difference is the transition videos.
Try them in your class – you will be glad you did!