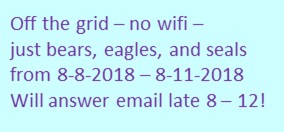 Thanks for asking!
Why don't you email me mrsshrager@comcast.net? That way we can figure out what is best for you.
To answer your question:
1. There is already a bundle that combines all of my videos as a growing bundle (any more I add you get for free) with all of the Survival products.
2. I will be creating a bundle with the musical PowerPoint($25) with the Starter Bundle ($79) for $95. You can also choose your 21 videos if you don't quite need all in the Starter Bundle.
3. I will be creating #2 with the two sided reference sheet ($7) for $100.
4. I will be #3 with and 50 individual videos of the musical slides for $110
If you want 2, 3, or 4 just contact me and I'll put together a personal bundle for you as it will take me a couple of weeks to make the others.