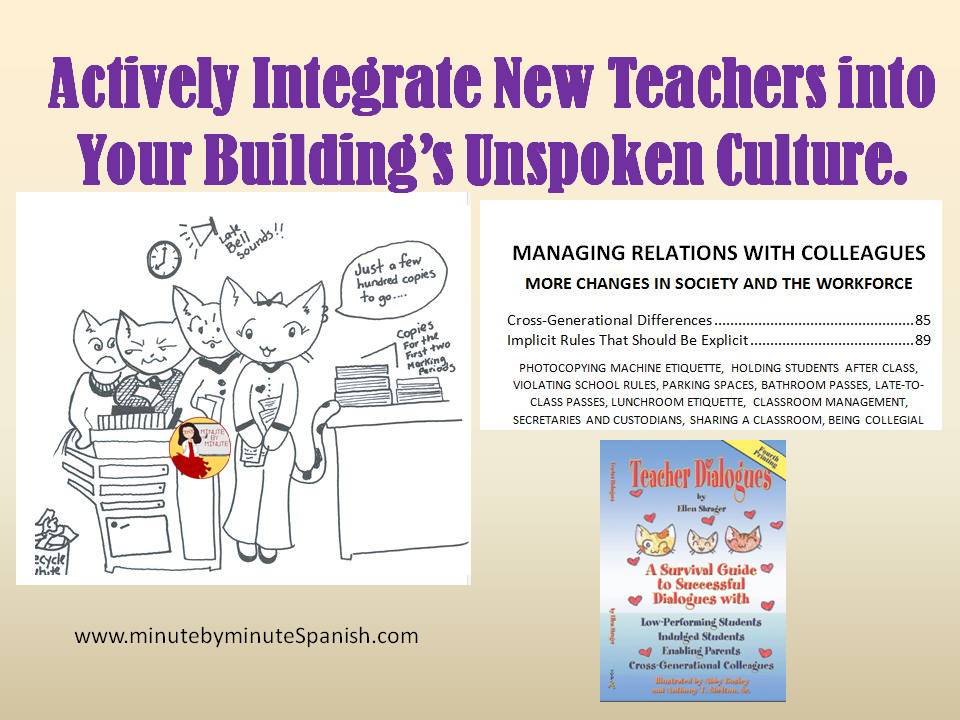 A teacher, Deanna Finch, asked this great question to her FB Teacher Support Group, "What would you love to have in a welcome bag if you were new teacher to a school?"
I suggested a map of the building with teacher annotations for photocopying, bathrooms, break rooms any other thing individual to the building
But, truly, that isn't enough!
With less people choosing teaching as a career as a response to the worsening teacher conditions in this country, we need to seriously and thoughtfully integrate our new teachers into our buildings.
I added a chapter to my book Teacher Dialogues on how to bring to light all of the hidden messages new teachers need!   This is a great gift for a teacher mentor to share as a springboard for discussion!
Here are the titles from that section of the book. It is available on Amazon and TeacherspayTeachers.
Cross-Generational Differences
Implicit Rules That Should Be Explicit
Photocopying Machine Etiquette
Holding Students After Class
Violating School Rules
Parking Spaces
Bathroom Passes
Late-To-Class Passes
Lunchroom Etiquette
Classroom Management
Secretaries And Custodians
Sharing A Classroom
Being Collegial
Share it with your staff – you'll be glad you did!