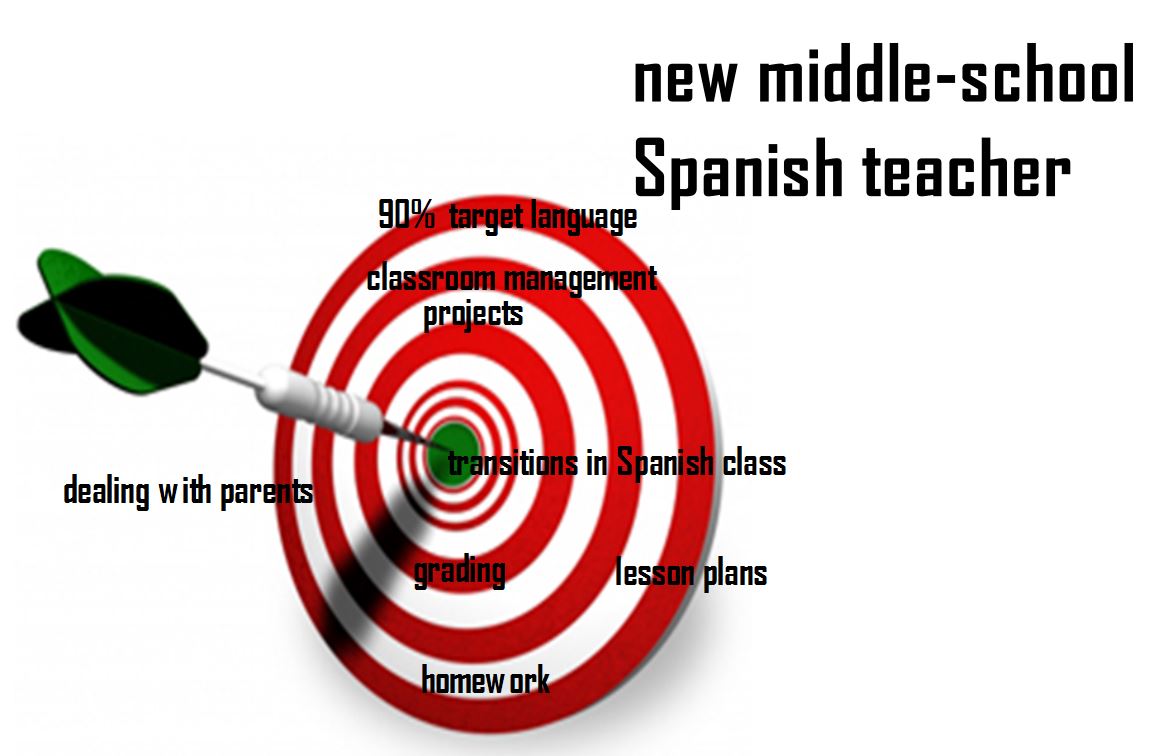 Amanda asked:
I just got together with a good friend whose boyfriend is a first year middle school Spanish/French teacher in a charter school. He's a bit overwhelmed from trying to reinvent the wheel, and I'd love to introduce him to TpT! Anyone have some Spanish/French activities for middle schoolers that I could pass along?
My response:
I am constantly inspired by the TpT Spanish teachers and their ideas.  You really can't go wrong with some of the replies to this post.  But I think you need to ask the new teacher what he needs the most help with and follow his needs.
Most new teachers need help with classroom management and especially need help with managing transitions.
I have a series of 30 second transitions in Spanish and French that the new teachers can embed in their daily Powerpoint. They become part of the class routine and the class just flows better.  If this is something that appeals to your friend, click here.
Here are a couple of videos to give you more ideas about transitions.