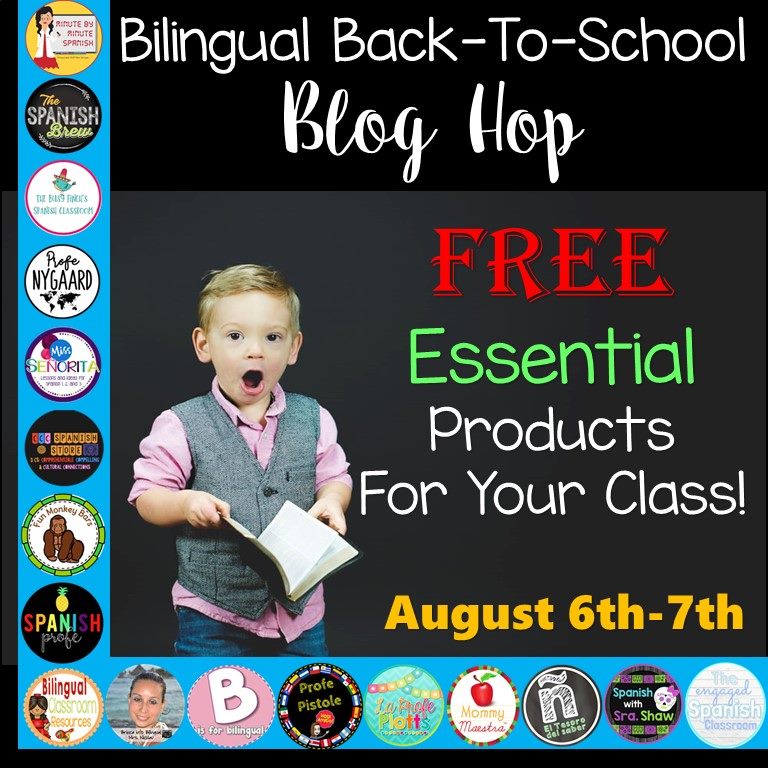 Welcome to Minute by Minute Spanish!
I am so excited to be  a part of this great bilingual blog-hop!
This resource is a deceptively simple activity for students beginning their journey to understanding that we simultaneously have similarities and differences with one another.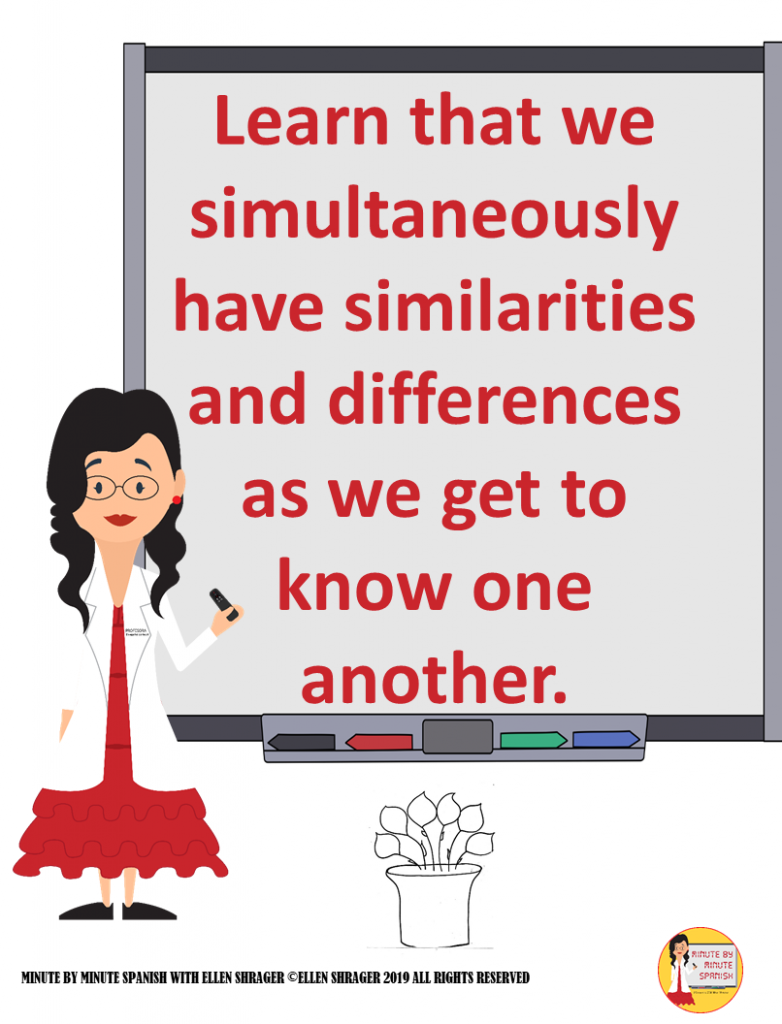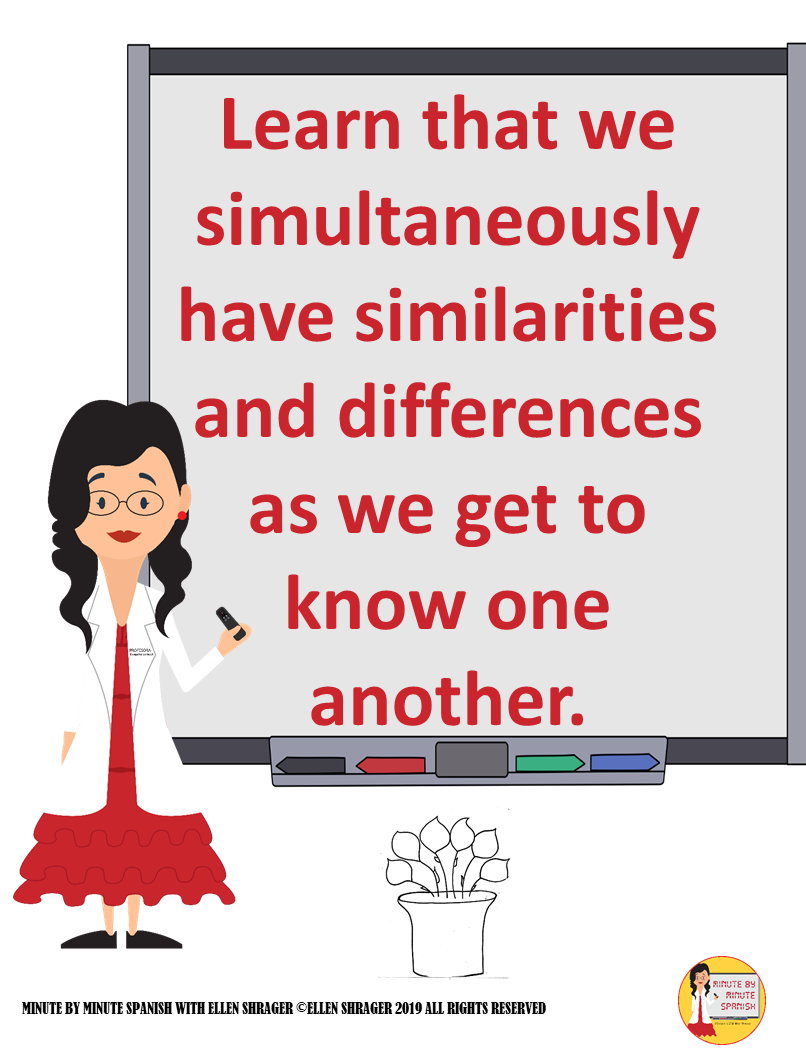 This can be used for many activities, but I always use it in the beginning of the year as a vehicle for students getting to know one another while practicing patience and acceptance.
The larger message is that while they all have experiences in common if they think about it, they also have something that makes them unique. This will be the paradigm as they explore different cultures and learn more about Spanish and English.
The group needs three sentences of what they have in common, beyond attending the same school and having the same teachers. These are written on the plant holder.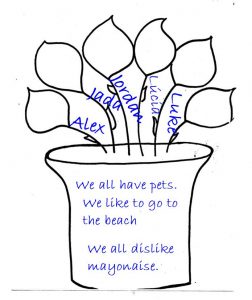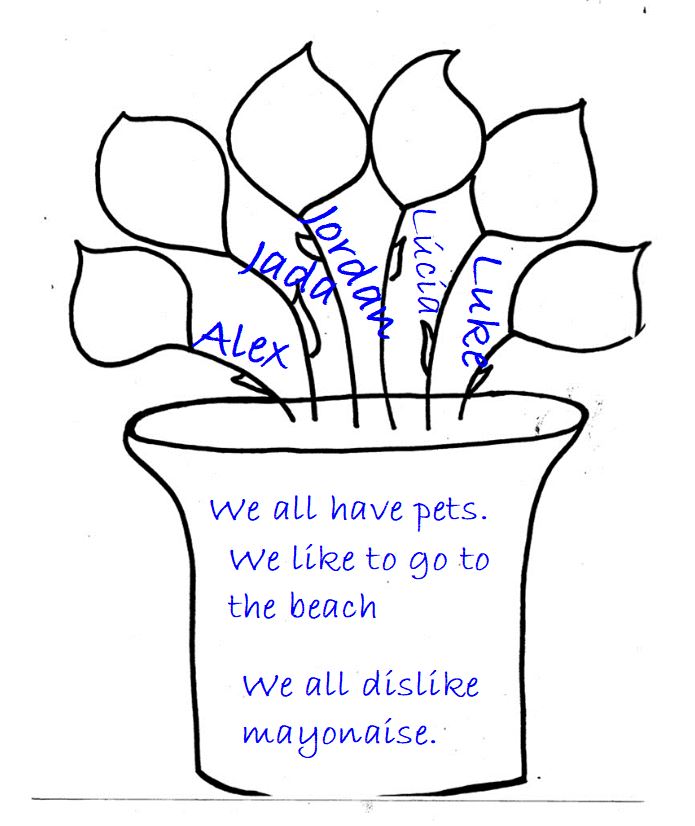 Then each student write his or her name on a stem of the plant and in the individual leaf at the end of the stem write one thing that this student did that no other student has done. One time I went to Germany. One time I had ten stitches.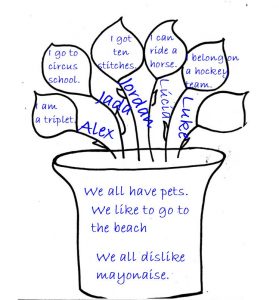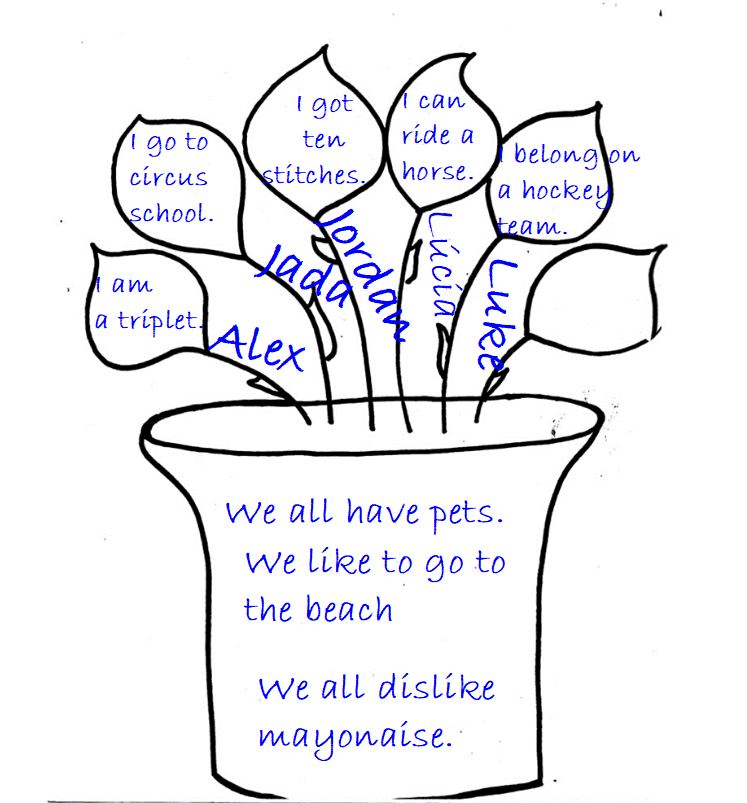 This activity will engage students in stating what they have done and asking others if they have done the same.
T
hey can be presented to the class or just hung up in the room.  
At Minute by Minute Spanish we have many musical videos created by professional Venezuelans. 
In addition to this activity, there are links to download
free
videos.
Thank you so much for stopping by and visiting.
If you like what you see, please follow me on TpT.
There's more – visit Erin Coleman's blog next – she inspires us all to be better teachers by connecting to our students.
A special thank you to Monica Self of Bilingual-Classroom-Resources for organizing this amazing blog hop!