First give your students a list of sports you are introducing with three columns – the word in Spanish with space to write in the English, a second column for "es un cognado" and a third column for "no es un cognado."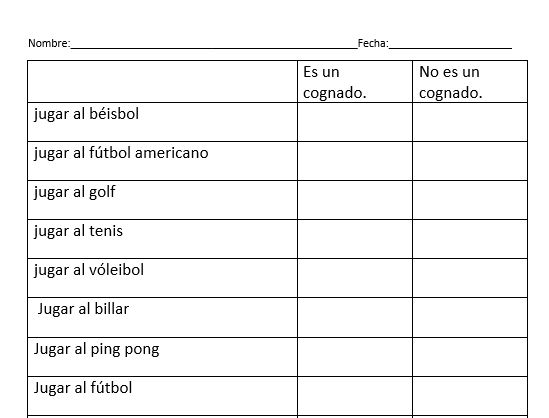 As a pre-class have them decide if they think the new vocabulary words are cognates or not.
Show this video and have them change their answers and then go over the worksheet to confirm.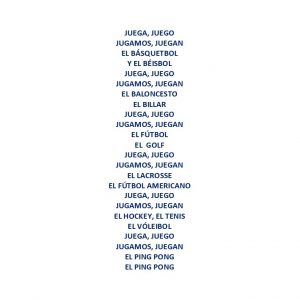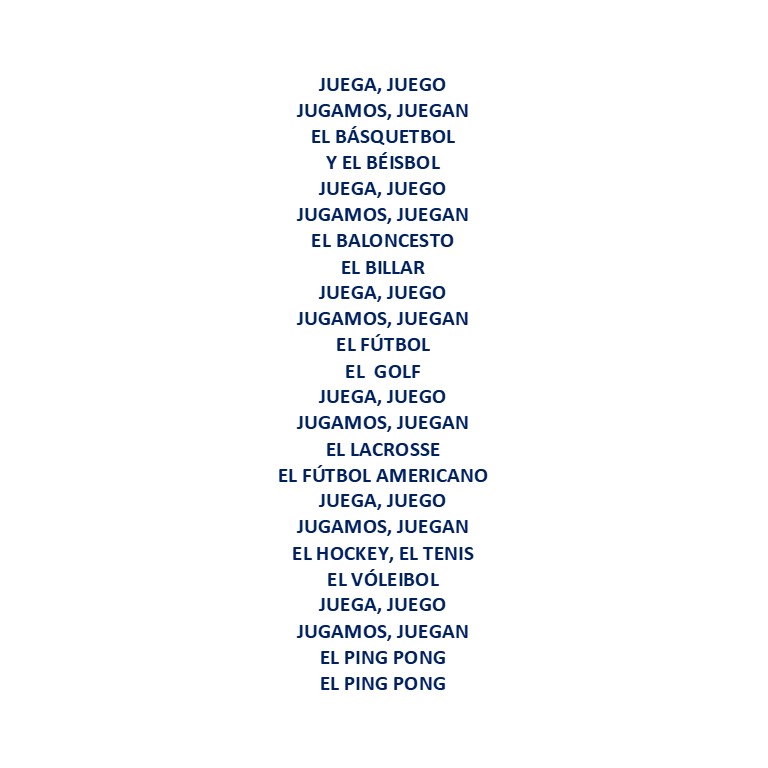 Click on picture below for more information on acquiring the video.