Four years ago my husband, Ed, lost over 100 pounds.
As he added more veggies to his diet he discovered this kitchen gadget.
Scroll down to see what he has made, and then watch the video to see how Ed made this salad!
.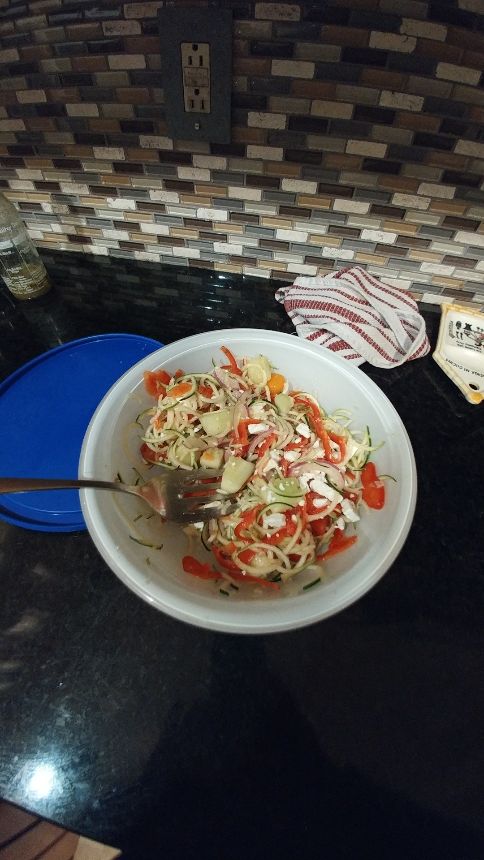 Ed cooking veggies from ellen shrager on Vimeo.