Students can:
review vocabulary from Spanish One
practice those abstract questions
practice writing without a translator
with minimum prep from you! All you do is:
photocopy the weekly sheet
open the PowerPoint to the correct number,
insert one of the daily pictures and questions into your weekly assessment for accountability.
No paper collection, no grading, and if students miss class, they don't miss a beat because the picture and questions are there for them.
Check out this video and look at the first pages.
Spanish Two Bellringer from ellen shrager on Vimeo.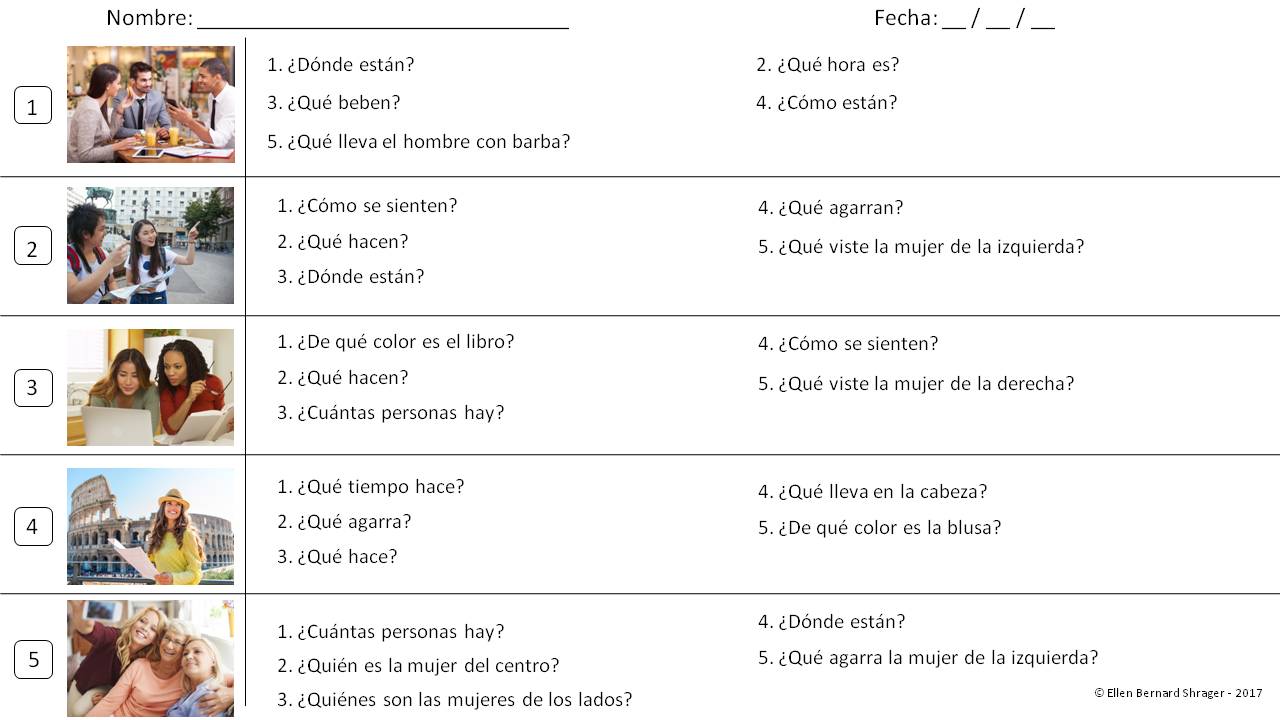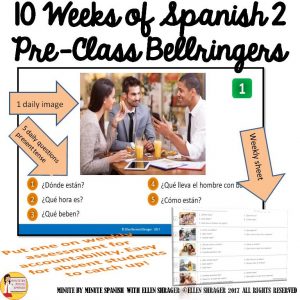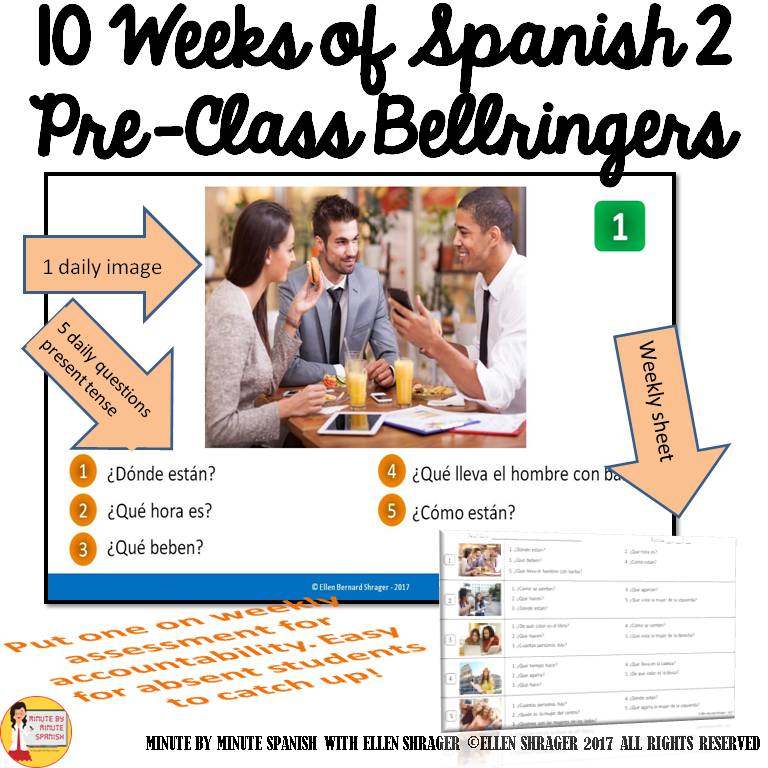 Purchase 10 Weeks of Bellringers for $10 here