&;
salta salta – trimmed from ellen shrager on Vimeo.
Did you see that hopscotch video with hopping on images of corresponding hands and feet on
YOUTUBE
?
We adapted it to Salta Salta in Spanish as a Brain Break!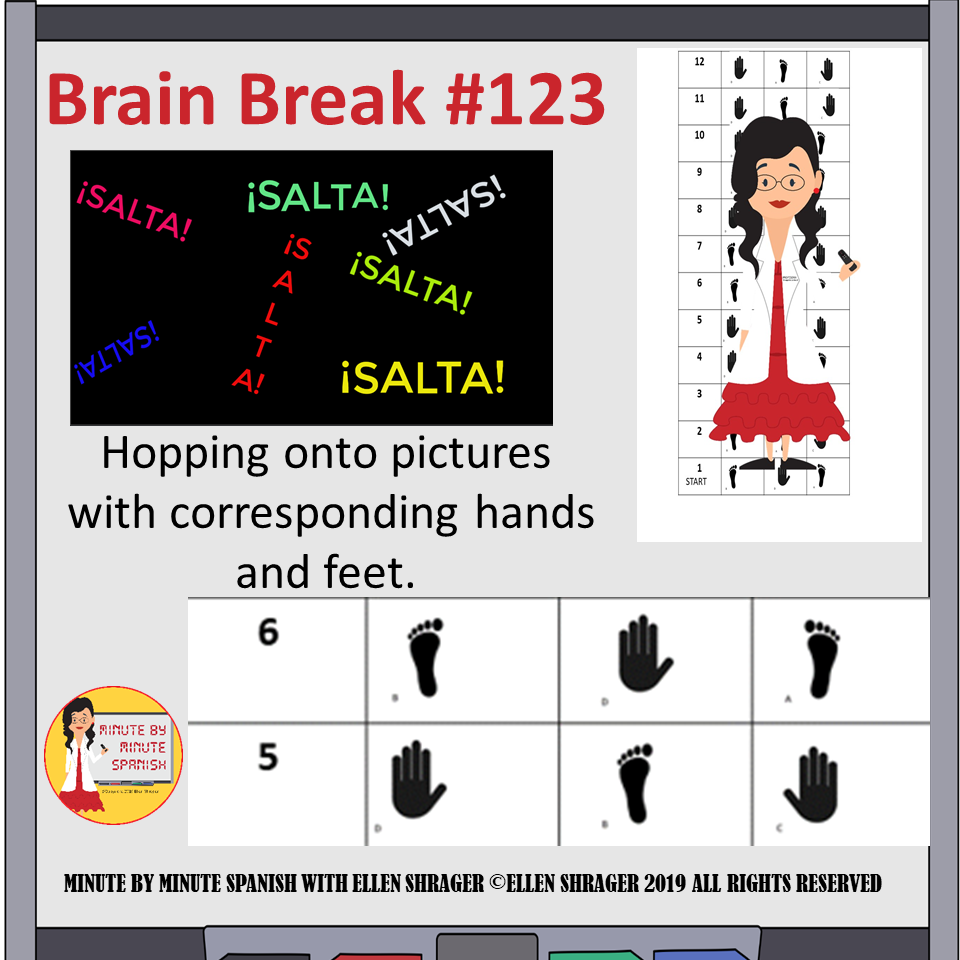 It comes with the images – you need to make 12 copies of each- the pattern for laying them out and a catchy video/song for everyone to sing during the brain break.
(Visited 344 times, 1 visits today)