Today, a teacher asked, "What are some things you do in class during Black History Month?"
First, we do a lesson on  Dr. King's Legacy usually around his birthday.
Students enjoy going beyond the typical "I have a dream" activities and reflecting on Dr. King's legacy and their own possible legacy. Many are surprised to learn how Spanish-speaking countries have honored Dr. King and have shared how they enjoy this twist on the annual Dr. Martin Luther King Day activities. I updated this January 18, 2020 after teaching it on Friday, January 17, 2020.
Activity to create awareness of how Spanish-Speaking Countries Honor the Legacy of Dr. Martin Luther King with Stamps, Schools, Streets, Parks, and Statues.
Students read a simple timeline and convert the Spanish date to numbers.
Students engage with PowerPoint showing how different countries have honored him.
Students reflect on what they want to create for their own legacy.
It took ten hours of research to create a lesson that goes beyond the typical Spanish Class reading lesson of "I have a Dream" translation.
If you are like me, I teach in a community where Dr. King visited and preached.  One of our community members  was part of the bodyguard contingency when Dr. King visited the Philadelphia area and many others have links to him.  While I personally consider his "I have a Dream" speech to be in the top five best speeches in history, my junior high students have heard it every year.
Last year I shared a timeline with a few interesting facts written in Spanish prompting the discussion about how much Dr. King accomplished in such a short life span.
Students were surprised to learn that Dr. King had visited some Spanish-speaking countries and that they honored him in different ways.
We talked about what it would take for the United States to put a non-US citizen on its stamp.  We wondered about how much effort it would take to name a street or park after someone not born in our own country.
We watched the PowerPoint and then students wrote their own future legacy.
Many students thanked me for giving them a new twist to this beloved  holiday.
One very quiet student lingered behind to tell me that his church was very active in doing community service on Dr. King's birthday.  We have had several discussions that his father is raising him to be a leader in his community.  He shared that he didn't think I could teach him anything about Dr. King that he didn't already know, but I did and he thanked me.
I have to admit that I treasured that moment and that all of the hours of research and asking our Venezuelans to help.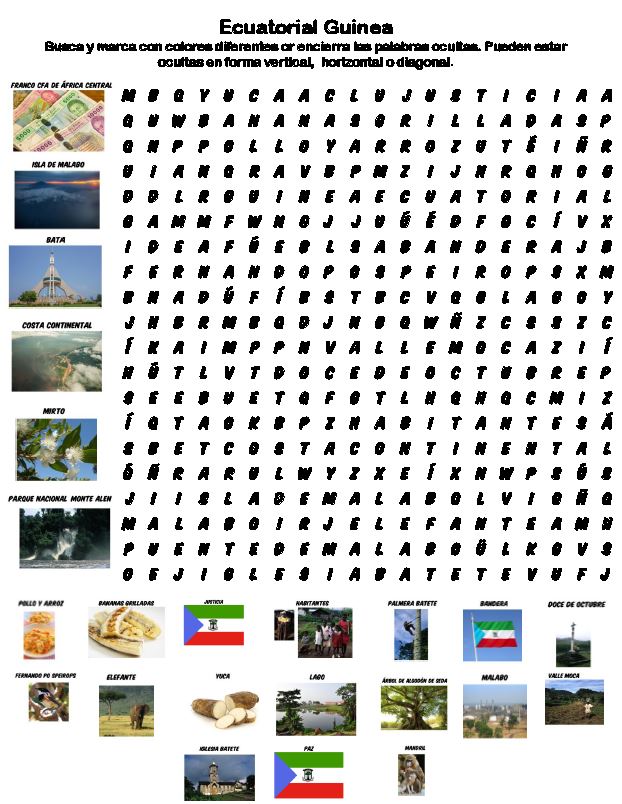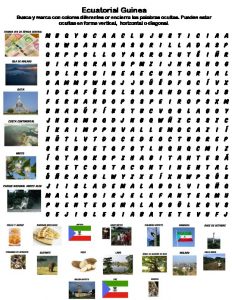 I use this month to talk about Equatorial Guinea, to talk about Choc Quib Town's take on racism, and to show the diversity of Latin Americans via Calle 13's song, Latin América.
During the first week, for the bell ringer, I play the Equatorial Guinea Video with pictures of that West African country and its national anthem.
On Monday, students read the lyrics in both English and Spanish.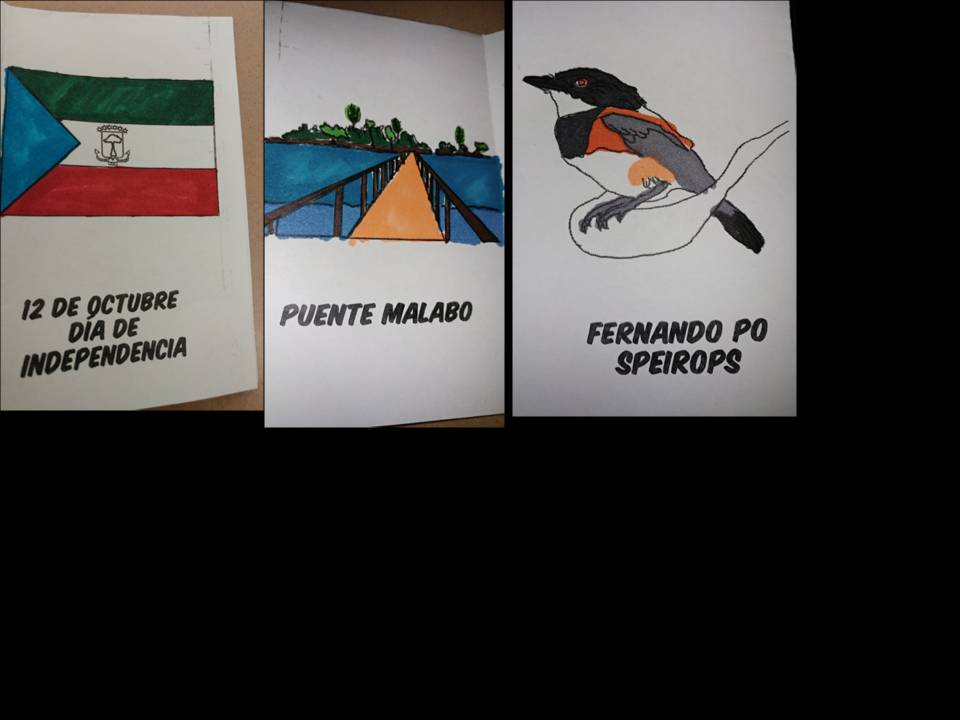 Tuesday they do a word search with pictures from the video.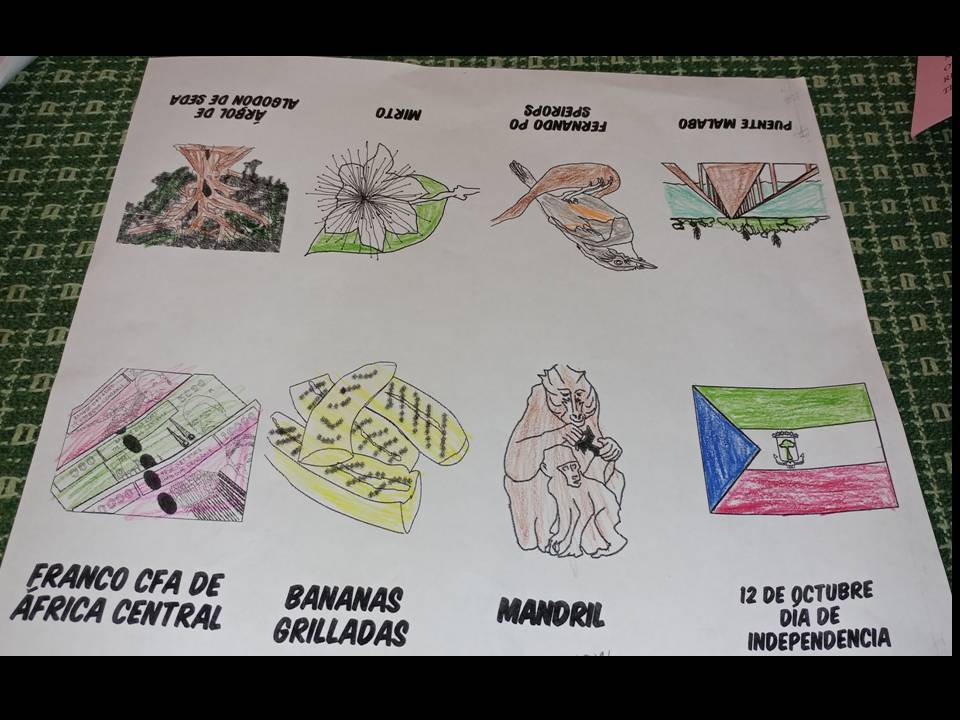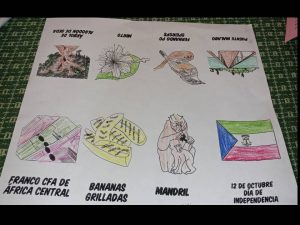 Wednesday and Thursday they color a little booklet with the flag, currency, national bird, tree, flower, popular
dessert, scene from the capital and some wildlife.
Friday the last five minutes we p lay bingo on pre-printed cards and a PowerPoint with the pictures.
The singing and videos are made by some Venezuelan friends who need work to survive the Venezuelan crises.
Here is a video of what I just described.
Ecuatorial Guinea Video Packet
The next week I show a clipping from Jorge Ramo's interview with Choc Quib Town and a few G-rated clippings from their song "De Donde Vengo Yo'.
Choc Quib Town speaks out against racism.
Then I have students discuss with a partner what they would expect to see in a video showing the depth of differences among Latinamericans.  They come up with a list of ten expectations and then I show them this song and we discuss what they had expected and what they saw.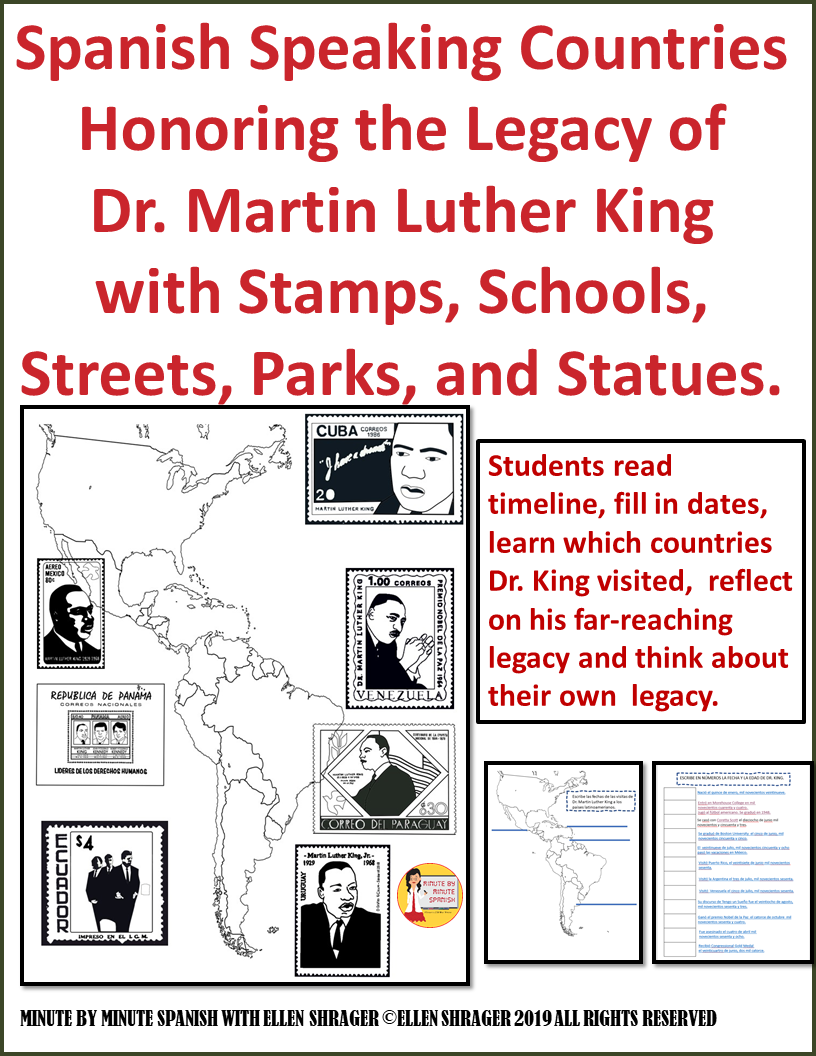 (Visited 2,722 times, 1 visits today)