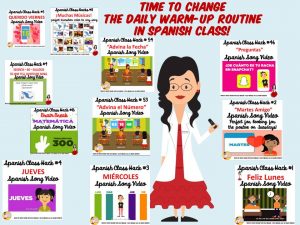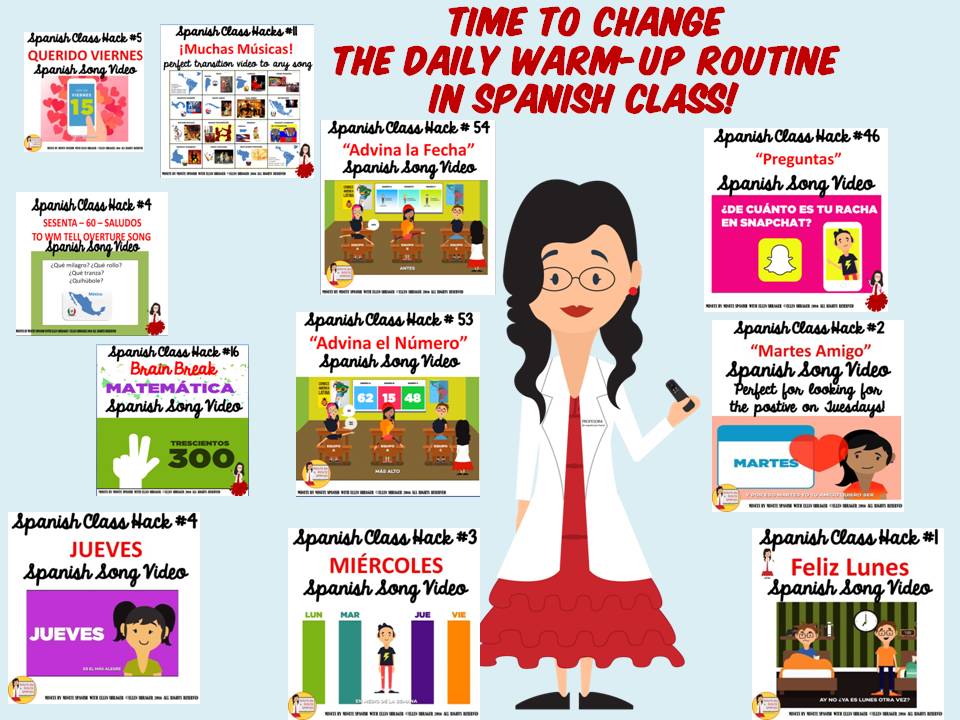 A Spanish teacher  asked how to change up the daily warm-ups to breath some fresh air into the class routine and, of course, my answer is musical videos.
Use a remote presentation device or clicker so you can start your class from the hall or any part of the room!
Start each day playing  the corresponding song – students quickly start using the lines in the songs to spontaneously express their feeling about the day!
For something different on different days, you can use the number song for higher numbers – my students 12 – 16 secretly enjoy the gestures that go with the song – but in public they only do it because I make them and am doing it.
You can also play the survey of music song to teach them about the different genres and then play a song from one of the genres.
You can play the saludos song and each day have partners learn two new greetings of their choosing.
You can have partners do the spontaneous speaking with numbers after playing the song.
Partners do the spontaneous speaking of guessing dates after reviewing with months song.
Purchase videos individually here or contact me to make a bundle for you.