At some point, Gimkit, Quizizz, Quizlet and other online games become mundane to my virtual learners. That's when it's time to have them rapidly provide answers that create pieces of the flag puzzle.
Spanish Online Review Numbers Days and Dates from ellen shrager on Vimeo.
If they put in the wrong answer, it doesn't turn color so they can instantly try another answer. 




For example on telling time Son las siete y cuarto finally sunk in as typing 7:04 just didn't work!!!! 
These are created by my Venezuelan friends, who provide food for their families by selling them in our TpT shop – my charity work as all net proceeds go to them.  See video of them below.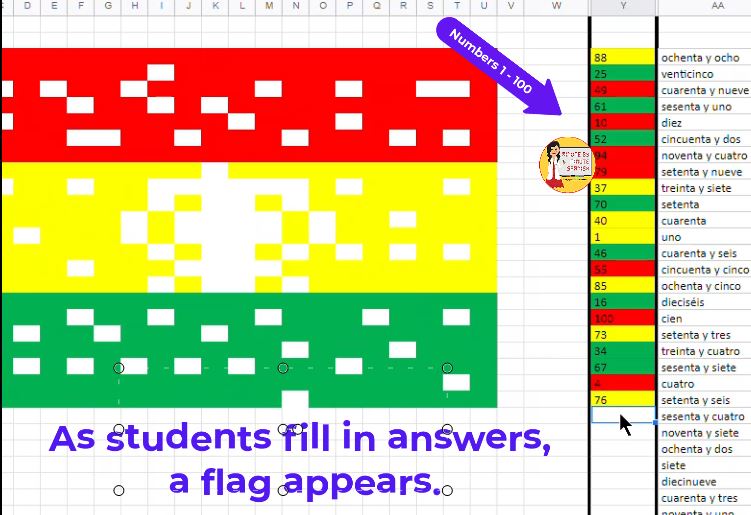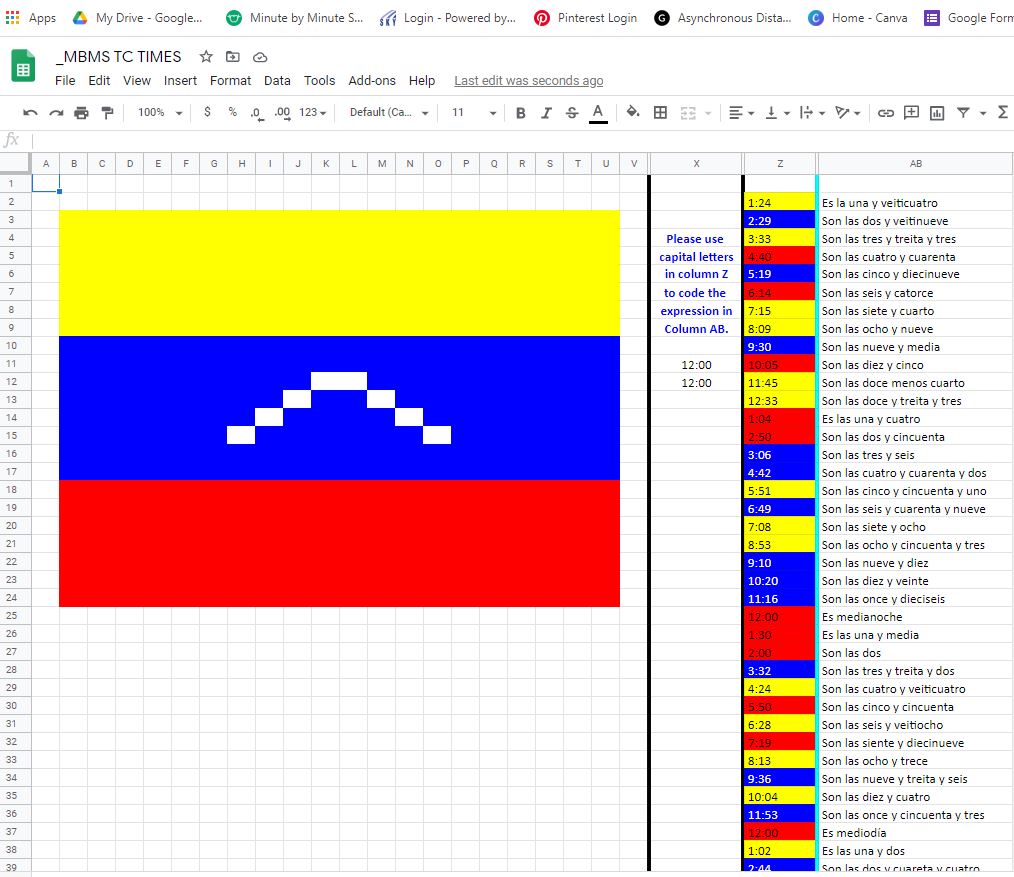 All net proceeds help three Venezuelan families – meet them in this video as they open three boxes I sent to them.
If you want to read more about class structure and transition videos, read my blog here.