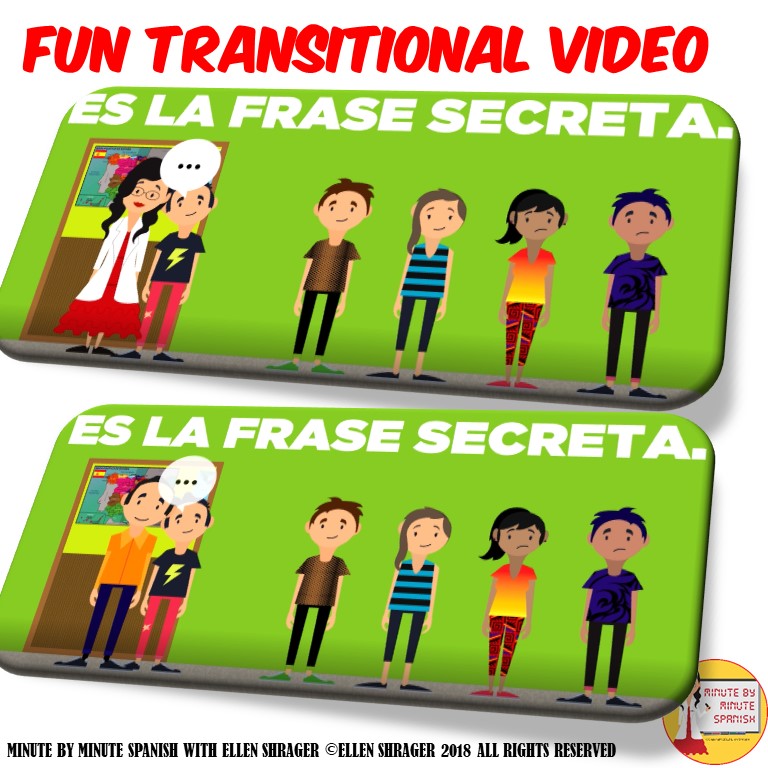 Many Spanish teachers build a sense of community by  using a special phrase or word as a password to enter the classroom.  Each week teachers introduce a different one.  They do so in the target language by playing our 27 second video to transition into the announcement of our next 'frase secreta de la semana' – your students will quickly grasp what to do and will remember to note the latest one when they hear the music.  It also provides the vocabulary for those who don't know the secret phrase – see lyrics below.
La Frase Secreta – Profesora from ellen shrager on Vimeo.
Click here to purchase female teacher version.
Click here to purchase male teacher version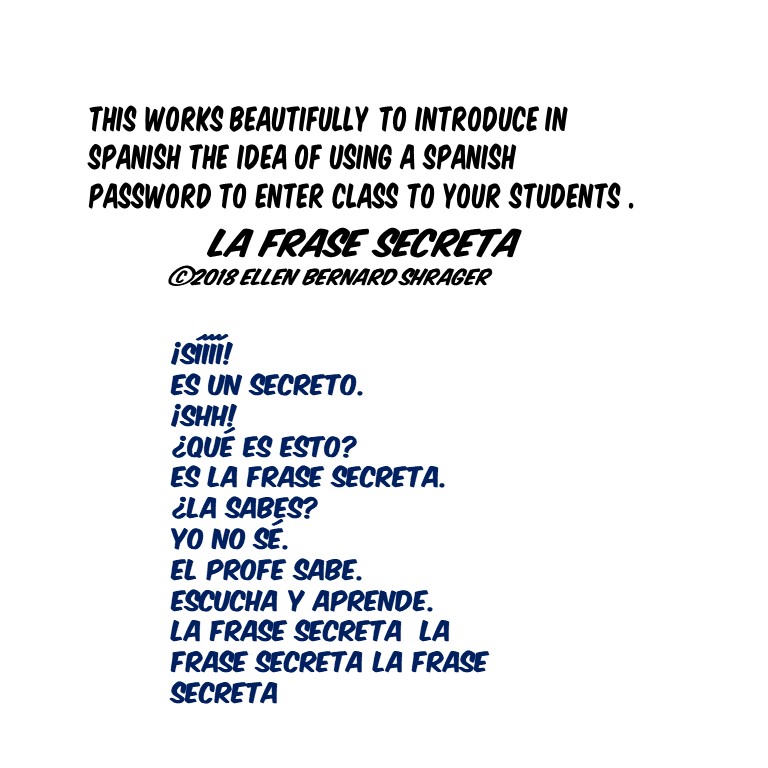 Here are links to different Spanish ideas if  you are looking for inspiration for Passwords.
Tongue twisters for more advanced students
Top Ten Foods From Spain for Food Unit
For more ideas, Bryce Hedstrom has written a book on Passwords.