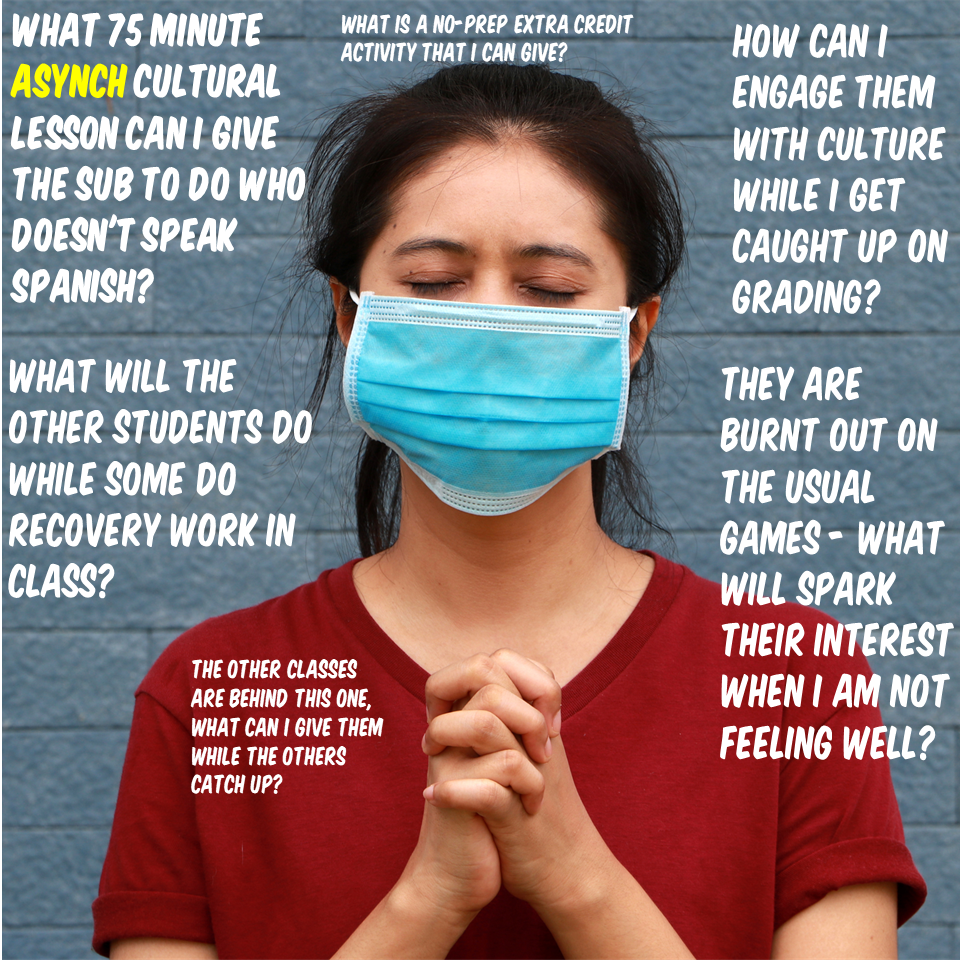 If one more well-intentioned person tells me to take care of myself this school year while adding on more responsibilities that prevent me from taking care of myself, I may not react with my filter in place!   
Do you feel the same way?
Luckily I was talking to the Venezuelans that I support and these innovative souls helped me to create my three mandatory asynch  sub lessons that I need for my virtual and concurrent face-to-face students.
After my students did the first one, and raved about it being one of their better days with a sub, and, my being human, I thought, "these are great why waste them on a sub?"
So we created three more and will continue to add to them.

They are available individually or as a group.
At their own pace with Google Slides,  students  learn about nine cultural icons through YouTube videos, answer questions, and at the end, search the hidden picture for the icons. 
Students find this a great break from online games and especially love the food segments. 
Treat yourself to the freedom of knowing you have a no-prep lesson for any emergency.  The only thing you have to decide is if you will include the answers to the hidden pictures or save them for later.  See videos below of each country. 
Update: These can also be used for extra credit for students.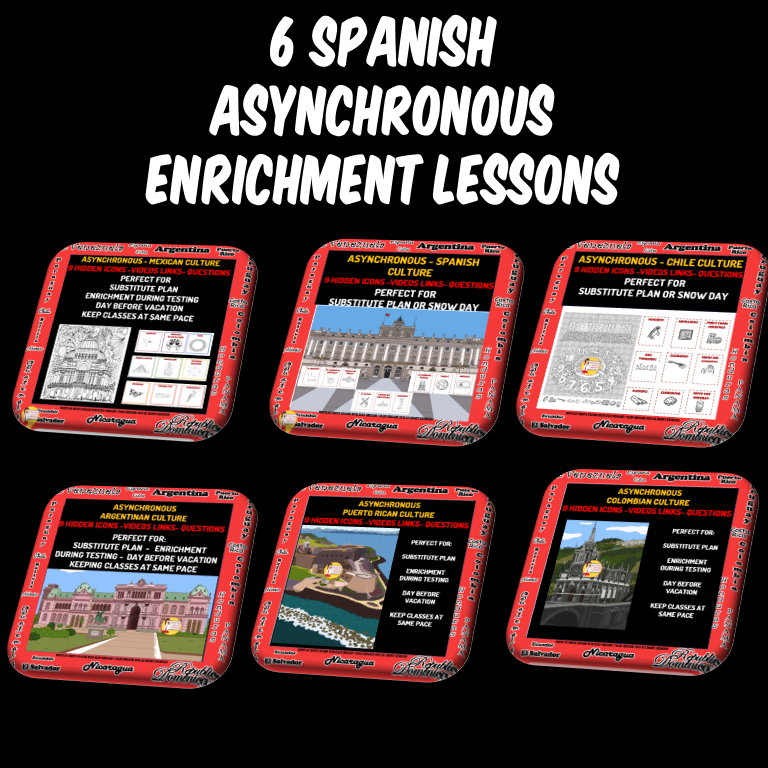 If you just need an

emergency activity

, read the next post about "Encuentra las diferencias" for that emergency activity when things fall apart.
All net proceeds help three Venezuelan families – meet them in the video below as they open three boxes I sent to them.