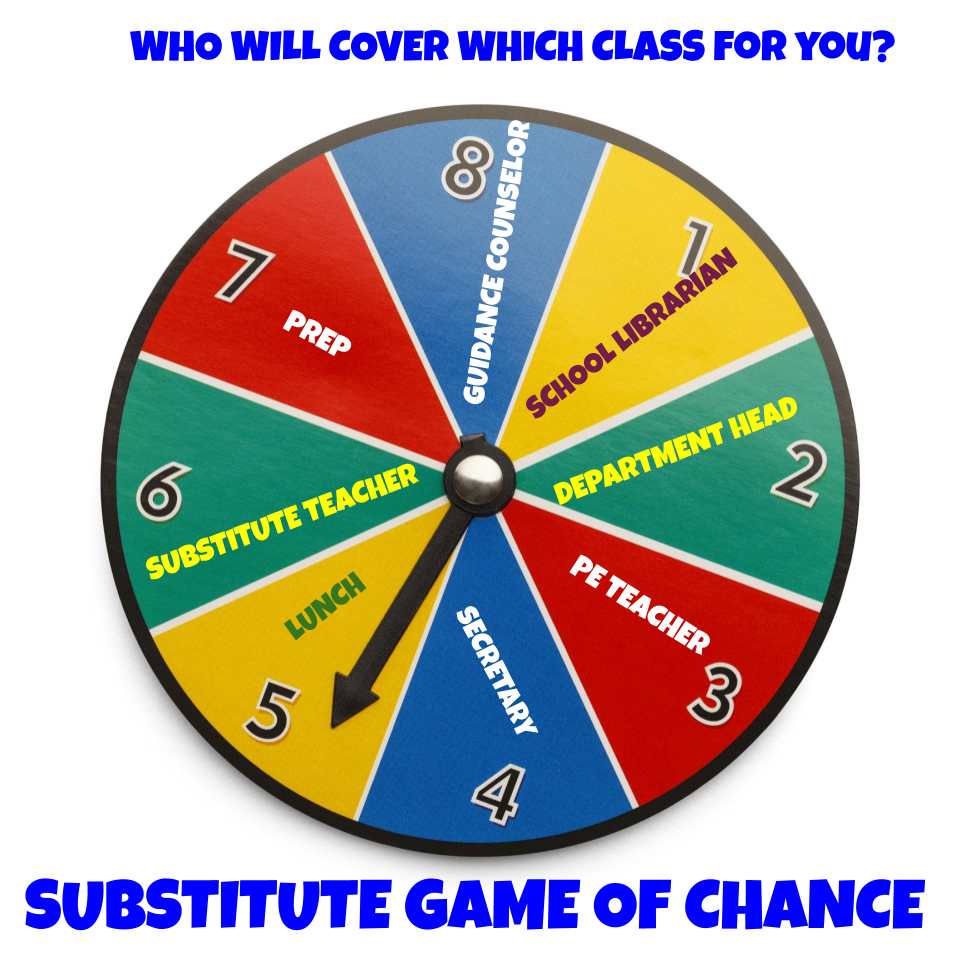 During our nationwide substitute-teacher shortage, we can no longer count on one person to cover  all of our classes.
After giving two months notice for a medical appointment, I left my usual sub letter and plans only to return to no notes and no names as to who covered which class.
To avoid future aggravation,  I created this additional form that you can download here.
If you need asynchronous Spanish lessons so that students can work independently with substitutes that don't know Spanish, please consider my cultural lessons below.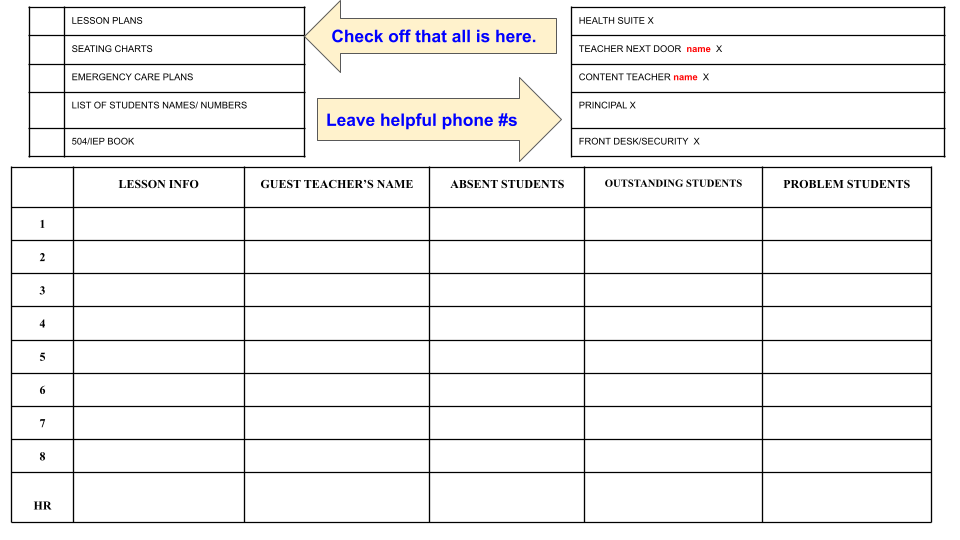 Colombia Hidden Pictures.mp4 from ellen shrager on Vimeo.