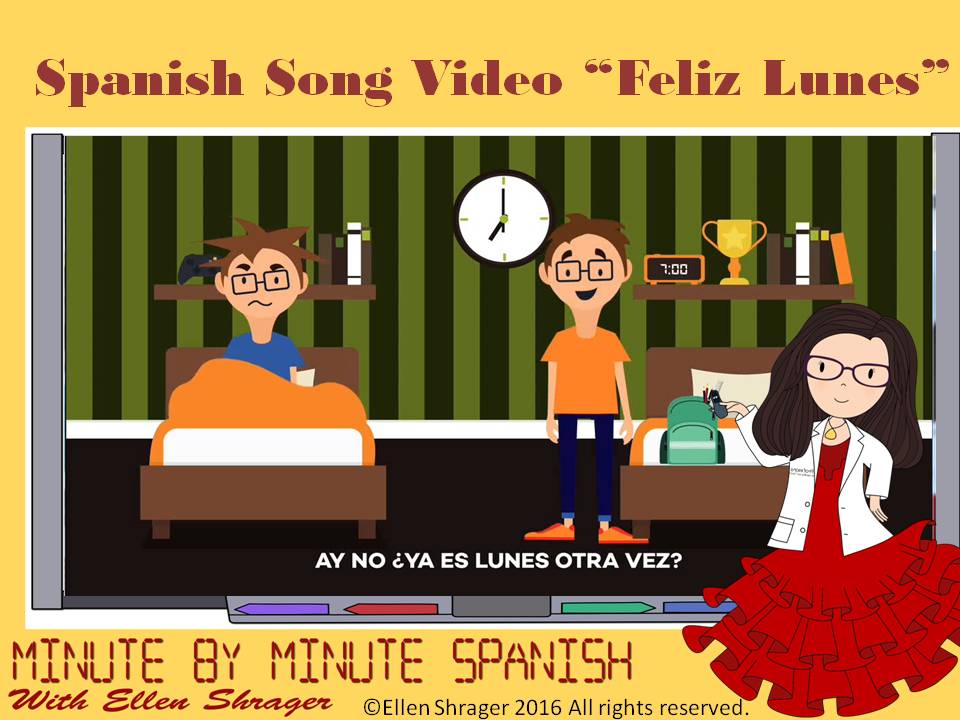 What if you only have 25 minutes a day to prepare for a class lesson and want to improve class routines, student behavior, classroom management, and stay in the target language?
1. Make a slide for each activity in the day's lesson.
2. Insert one of my brief 50+ transition videos before the slide and train your students to watch the video in Spanish. Soon they are imitating the voice over or else singing the song. Do this every  day and when you are observed by your administrators they will note your seamless transitions.
3. Buy a remote presentation device or wireless mouse and click to the next slide from any part of the room so you can stand close to students who struggle to behave.
Let's start with Mondays. Students are coming into your room and an engaging, 90 second video called "Feliz Lunes" nudges them to start thinking in and using Spanish. As the bell rings, click to your slide with your pre-class and start your greetings and attendance taking. Don't be surprised if the students are still singing it under their breath.